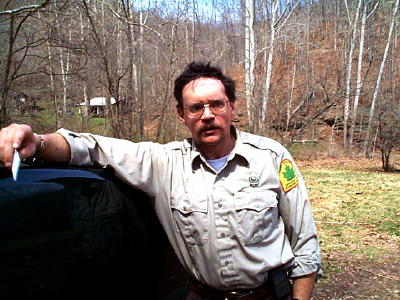 A WV forester of 25 years Joseph John Taylor, 54, of Spencer, has died.
Although a long time resident of Spencer, he was originally from Chicago, Illinois. He was a graduate of Loyola Academy and earned a bachelor's degree in forestry from the University of Minnesota.
Taylor traveled the country working for the US Geological Survey and fought forest fires in the western United States before he moved to Spencer, and worked for the West Virginia Division of Forestry for 25 years.
He was an active volunteer in the Spencer/Roane Volunteer Fire Department and Roane County 911. Joe spent over 25 years as a coach, umpire and board member for Roane County Little League. His love for the game and excitement in the eyes of the young players brought him great joy and satisfaction over the years.
His life will be celebrated on Saturday, March 11, 2017 at the Roane County High School. Friends are welcome to fellowship with the family between the hours of 3:00 and 4:00 p.m. A memorial service officiated by Geoff Wayne will take place at 4:30 p.m. in the auditorium.