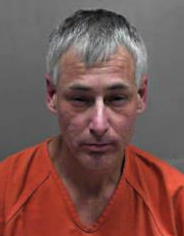 CLAY COUNTY - A man and a woman were arrested in connection Friday with break-ins and thefts from several storage units, according to Clay County Sheriff's deputies.
Jay Jones, 41, and Cheryl Dawson, 44, have both been charged with grand larceny and breaking and entering.
Deputies say the pair stole around $1,300 worth of items, but it could be even more. Many of the incidents happened last month in the Wallback area.
Deputies say they obtained a warrant to search Jones' Ford van and found stolen tools and broken locks from the storage units. They say Jones has a criminal record for theft, and that both suspects confessed to the crimes.
Dawson and Jones both remain in custody in the Central Regional Jail. Bond is set at $80,000 for each of them.