Washington, D.C. - Electric customers in 13 states will soon be receiving more than $7M in transmission credits on their bills thanks to the efforts of two women from West Virginia, including a Chloe, Calhoun woman, who have spent the past 6 years pleading their case to regulators in Washington, D.C.

Last week, the Federal Energy Regulatory Commission (FERC) ordered the failed Potomac-Appalachian Transmission Highline (PATH) project to refund more than $7M it had incorrectly recovered from electric ratepayers for an advertising, lobbying, and advocacy program designed to persuade state regulators to approve its project.

FERC affirmed an earlier ruling by one of its Administrative Law Judges that the company had made an accounting mistake when it added the costs of its advocacy program to consumer rates. The Commission ruled that $2.6M in advertising costs, and more than $3M spent on advocacy groups supporting the project, were not accounted for properly.

FERC's Opinion No. 554, released during a FERC meeting on January 19, also ordered refund of several hundred thousand dollars of PATH's costs to lobby government officials for approval of the project.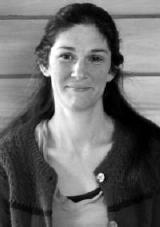 Keryn Newman of Shepherdstown, and Alison Haverty (left) of Chloe, started back in 2010 what would become a 6-year odyssey, ultimately taking them to the nation's capital for a 15-day administrative hearing.
The women wanted to find out who was paying for PATH's extravagant advertising campaign, and who was behind the numerous groups supporting the project that had suddenly sprung up.
Although neither one had any legal training, they investigated and took advantage of existing regulatory processes to satisfy their curiosity. What they found was a stunning paper trail documenting paid advocacy and lobbying intended to drown out grassroots opposition to the project. The real problem, however, turned out to be that electric ratepayers in the 13-state PJM Interconnection electric region had paid for the company's scheme.
"While going through the hundreds of thousands of PATH documents provided in discovery, it started to read like a John Grisham novel about power, money, influence and corruption," said Newman. "Then I reminded myself that this was real life - it actually happened!"
Newman and Haverty initially tried to work with the company to resolve the issues, but in January 2011 ended up filing formal legal complaints with FERC, who regulates interstate electric transmission rates. Over the next six years, the women filed dozens of legal pleadings and attended numerous conferences at FERC headquarters in Washington.
In the spring of 2015, the matter was finally heard by FERC Judge Phillip Baten, where the women represented themselves by filing testimony, introducing exhibits, cross-examining PATH's witnesses and filing numerous post-hearing briefs.
Their hard work paid off when the Judge issued his decision in September of that year, finding that all costs challenged properly belonged in an account that is not recoverable through the rates PATH charged to consumers.
Last week, FERC's appointed Commissioners affirmed the Judge's ruling and ordered a refund.
"The powerful energy companies were using our money to sell us and convince us we needed their project. Anyone who learned this was happening said the words, 'That's not right.' It's not every day I get to show my kids that when we stand for what is right, we can win. It was a good day!" said Alison Haverty, a mother of four and first-grade teacher in Clay, W.Va.
"There comes a time when you need to put down your protest sign, put on your business suit, and go inside," said Newman, a former accountant. "It was an enormous commitment of time and resources, but I wouldn't change a thing," she added.
BACKGROUND: The PATH transmission project was a 275-mile high voltage electric transmission line proposed in 2007 that was slated to run from St. Albans, West Virginia, to a new substation in Mt. Airy, Maryland.
The project drew fierce opposition from citizens all along its route and was eventually cancelled by regional grid planner PJM Interconnection in 2012 when a reevaluation determined there was no need for the project. The opposition was led by late Bill Howley of Calhoun, who said "Some will rob you with a six gun and some with a pen." Howley said the project was riddled with cost shifting the project to WV citizens.
See FERC COMPLAINT ALLEGES PATH TRANSMISSION PROJECT IMPROPERLY RECOVERED $2.5M - Calhoun Woman Leading Fight
Using Hur Herald SEARCH: use keyword "PATH" to read earlier stories.