Calhoun County Board of Education is seeking an individual to fill board seat vacancy created by the resignation of Steve Whited.

Individual must be from Sherman, Sheridan, Center or Washington Districts and hold a valid high school diploma.

Submit resume and any other pertinent information to: Assistant Superintendent of Schools, 540 Alan B. Mollohan Drive, Mt. Zion, WV 26151. Information must be received by 4:00 p.m., Tuesday, February 21, 2017.

BOARD PRESIDENT WHITED RESIGNS FROM CALHOUN SCHOOLS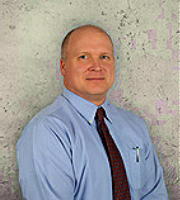 Jan. 17 - Calhoun school board president Steve Whited has resigned from the Calhoun Board of Education "effective immediately."
Whited has been a dutiful school board member for 10 and one-half years, and as president for several years.
His letter was submitted to Calhoun School Superintendent Tim Woodward, saying "It is with heavy heart and much thought that I am writing to inform you of my decision...certainly been challenging, rewarding, and memorable."
Whited said his personal commitments have become too great... to be able to fulfill the requirements of the position.
He has been an active civic leader in the community, and is CEO of Minnie Hamilton Health Systems.
"I want to thank all the Board members, administration, and staff, as well as the community, for their efforts and time spent dedicated to the students of Calhoun County Schools and the great State of West Virginia," he said.
The school board will seek and provide an interim replacement.