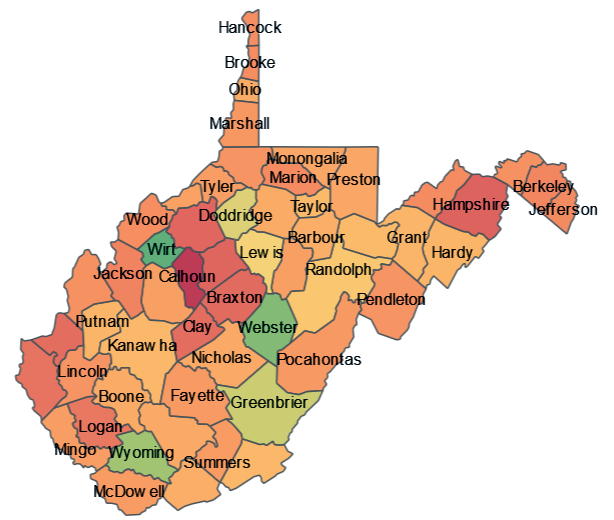 CHARLESTON - The College Foundation of West Virginia (CFWV) announced a goal to increase the number of 12th graders who complete the Free Application for Federal Student Aid, or "FAFSA," to 60 percent by April 15.
According to the agencies map, Calhoun High School is now at the lowest with FASA applications among 55 counties.
The Calhoun school's college going rate has been near the worst in West Virginia.
April 15 is the deadline for students to submit the form and be considered for the West Virginia Higher Education Grant Program, which provides grants to students based on their financial need.
This past year (as of November 18), 58.5% percent of high school seniors in the WV class of 2016 completed the FAFSA, which is the primary application for state and federal financial aid for college. Forty-six high schools met or exceeded the 60 percent mark.
See CALHOUN HIGH SCHOOL COLLEGE ENTRY RATES DROPPING - WV's College Entry Rate Has 5-Year Drop, Calhoun College Entry Statistics Since 1990