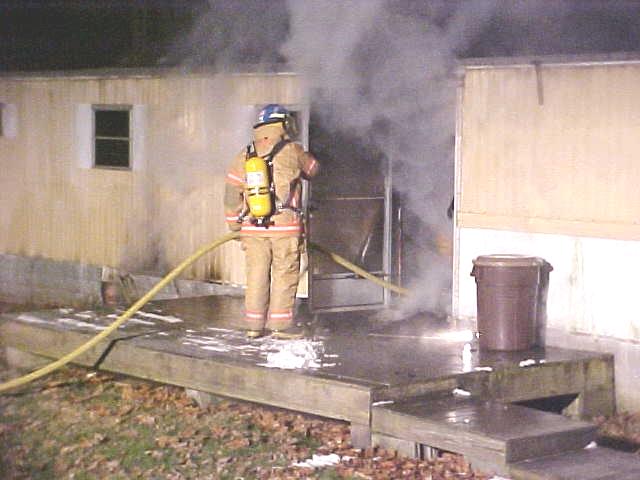 Firemen entered burning trailer with breathing apparatus
A Spencer man, John Moorehead, in his 70's, of Arnoldsburg Road, died when his small trailer burned early Saturday morning near the Roane-Calhoun.
The Roane County Coroner and the State Fire Marshal were summoned to the scene by the Spencer-Roane Volunteer Fire Department, and the body was taken to the State Medical Examiners Office to determine a cause of death.
Moorehead lived by himself, part of the old Moorehead farm along U.S. 33-119.
A passerby spotted smoke coming from the small trailer which sits near U. S. 33-119 about six miles east of Spencer.
The SRVFD responded to the blaze at 12:05 a.m. with a report of possible entrapment.
A car went through a barbed-wire fence into a field near the Mt. Zion Post Office on Route 16 before 6 a.m. Saturday, with no apparent injuries to the driver or passenger. Both refused treatment. The occupants were reportedly asleep in the 20 degree temperature when Calhoun EMS arrived. The Arnoldsburg VFD responded.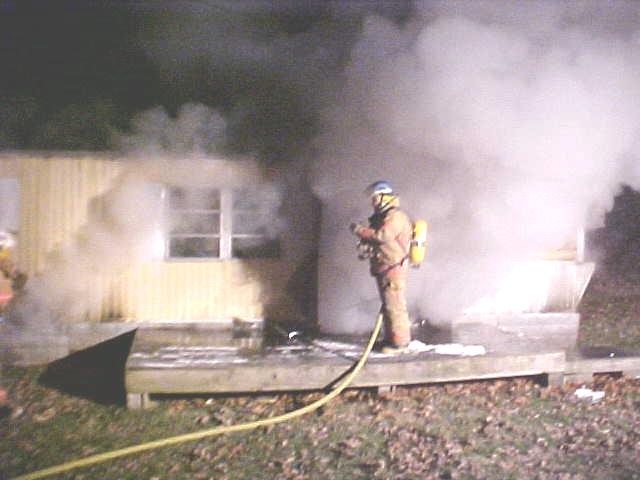 Smoke pours from Moorehead trailer in Roane