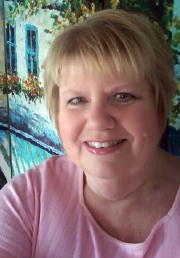 By Debbie Richard
Published Author & Poet
www.debbierichard.com

As in years past, the Molasses Festival in Arnoldsburg still brings communities together to share in the harvest of cane plants with a jovial atmosphere of celebration. Linda McCartney, Events Coordinator, describes it as a laid-back, reunion style festival.

My mother (Karen "Maze" Richard) who grew up on the Munday Road, just below Big Bend in Calhoun County, related her memories of molasses making time which I have captured in my memoir, "Hills of Home."

"Grandpa (Sampson) Rose had a cane patch across the road, and nearly in sight of their house, and Mom remembered sorghum molasses making time. While watching the day's process, the children had a board across a rock that they were using as a make-do teeter totter. Mom sat on one end when Grandpa Rose sat down on the other side, flipping Mom, who was just a little girl at the time, up in the air. She jumped off that teeter totter and said to him, "Don't do that again, Mister!" This about tickled her Grandpa Rose nearly half to deathÂ…

The cane plants were ready for harvesting in late September or early October. Very few people had their own mills years ago, usually only one in a neighborhood. Sugar wasn't plentiful back then, so a good crop of cane was importantÂ…Besides pouring the molasses on biscuits, it was used in baking cookies and cakes, to sweeten pumpkin pies, or to make the popcorn balls Mom remembered Grandma (Nona) Maze making with them. Mom especially remembered getting to eat the skimmings off the top of the molasses when they were making them. The skimmings was the sweet, foamy top of the molasses. They didn't have a lot of candy and sweets, so this was a real treat."

The 49th Molasses Festival will be held in Arnoldsburg on September 22nd, 23rd, and 24th this year. There is no admission fee.

Thursday night, September 22nd, will feature the King & Queen Coronation from the Arnoldsburg Elementary School student contestants, followed by the Prettiest Baby Contest.

The Pancake & Sausage Supper will be held on Friday, September 23rd, and the Gospel Group, The Tanner Boys, will perform.

The 4-H and FFA Livestock Show will be held on Saturday, the 24th. A Barbecue Chicken Dinner will be available on Saturday as well. The Johnny Staats Project will be the featured performers for the evening.

Along with commercial vendors set up each day, there will be inflatables and games for the children, as well as a Cornhole Tournament.

Molasses making demonstrations will be available daily. For those returning to this annual event, or newcomers who may plan to see the demonstration for the first time, it is certainly one of Calhoun County's most anticipated events.