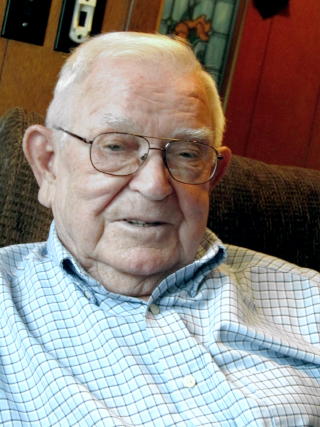 Cleston Nicholas will have his 90th birth-
day celebration, "having some good genes"
By Bob Weaver
Grantsville resident Cleston Nicholas, still active and alert, will be 90 years old on September 2. A Greatest Generation World War II Navy veteran and 42 year retired Hope Natural Gas employee, will celebrate the event on Saturday, September 3 at the Grantsville Baptist Church with family and friends.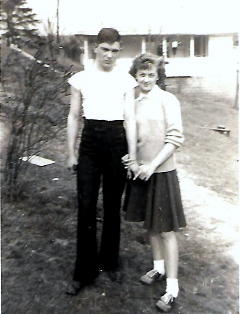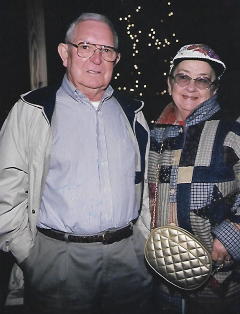 Cleston and his wife Helen Rogers Nicholas,
married 65 years, early days and later
He was a radar operator during World War II and was at Pearl Harbor when the peace treaty was signed.
Cleston said he attributes his longevity to "good genes," his father Ralph "Swifty" Nicholas lived to age 94 and his mother Ida Whipkey Nicholas was 97 at the time of her death.
The Russett Road man, long known for his woodworking and crafting skills, built his own house in 1963, he and his wife, the late Helen Rogers Nicholas, had three children, Mitchell, Rick and Vicki Siegrist. He came from a family of nine, growing up in Grantsville.
He still frequents his woodworking shop, turning out hundreds of pieces that he has given to family and friends.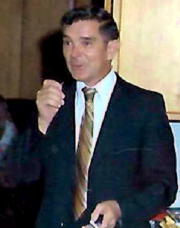 Cleston spent most of his working life tending wells and as an inspector in the Bear Fork wilderness. "It was a great place to work and I met a lot of great people," he said.
"Bear Fork was a pretty memorable place, lots of rattlesnakes and visiting with the dwellers like Avery Wood," he said.
In 1946 he made $5 a day, saying he has kept all of his pay stubs over the years.
After the war, he married Helen in 1946.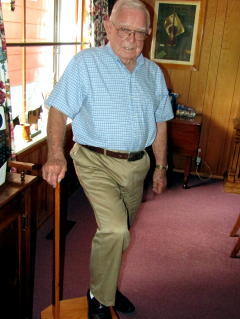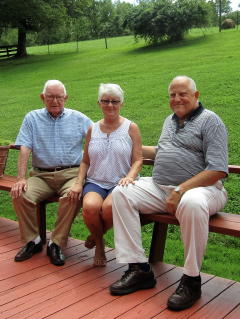 Cleston demonstrates self-designed stepping stool for short climbs, enjoying time with daughter Vicki and husband Ron Siegrist
Cleston has continued a daily tradition going to an early morning gathering of coffee drinking men who assemble at a Grantsville restaurant, now called Moms Place Too.
"All those guys speak their minds about everything, many of them have now passed," he said.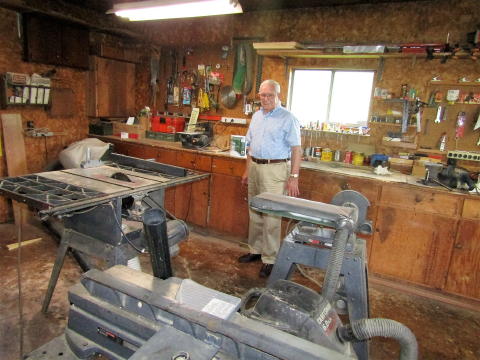 Cleston still enjoys time in his expansive woodworking shop