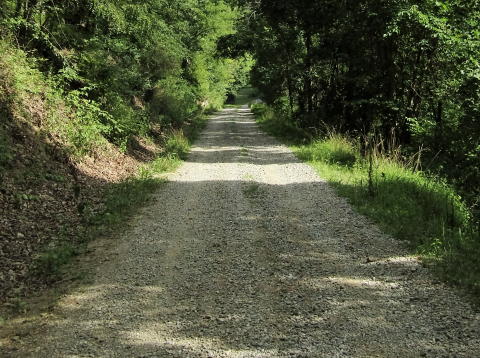 Asa Haney Hill on Hardman Fork from where Lewis Bartlett III
fled but returned to scene and was murdered later on July 22
By Bob Weaver July, 2016
The victim of a Calhoun murder on July 22, Lewis Bartlett III, 37, of Parkersburg, left the scene of a what appeared to be tortuous drug deal gone bad on Hardman Fork, and was picked-up by a Parkersburg woman from the remote area to be driven back toward Parkersburg.
Wirt County Sheriff D. Keith Wilson then made a traffic stop in his county several hours after the early morning incident that involved the alleged kidnapping and torture of Josh Shrader, who fled to a nearby residence seeking help.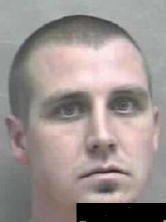 Murder victim Lewis Bartlett III (left)
Sheriff Wilson stopped a car for a traffic violation in Wirt County, citing the female driver for speeding, the male passenger was identified as Bartlett.
Sheriff Wilson and WV State Policeman G. M. McCullough ran a criminal check on Bartlett, discovering he had outstanding warrants in Texas for offenses that did not call for extradition.
Wirt authorities said both the female driver and Bartlett left Wirt County, indicating they were unaware of the rapidly developing case in Calhoun.
Bartlett then returned to the remote Calhoun area, where later in the day he was allegedly shot and killed by Alex Dunn, 27, of Parkersburg, and left in a ditch to die.
At least seven people had traveled to the Calhoun location in what a criminal complaint indicates was a search for meth, money or possibly to consummate a drug deal.
Four are now charged with Bartlett's murder.
Officials have not released a motive for his murder.
READ EARLIER STORIES:
FOUR CHARGED WITH CALHOUN MURDER MAKE COURT APPEARANCE - Drug Deal Gone Bad