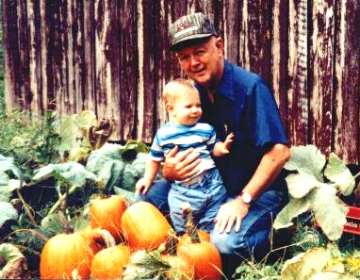 Noah with grandfather Tom Gainer in pumpkin patch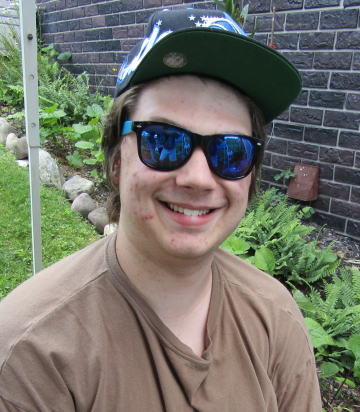 Noah all growed up, a high school grad
Jackie Robinson said Saturday she could be organizing and presenting her last party, in this case to honor the grandson on the late Tom and Emily Gainer of Russett - Noah Gainer.
Noah has graduated from a Millhall, Pennsylvania high school, near where his mother Mary Grace Gainer is a college professor.
A number of family and community members gathered at Jackie's Russett home to honor the occasion.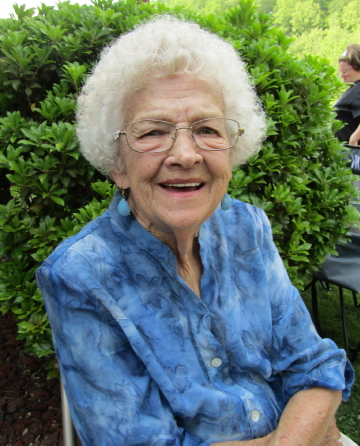 Jackie Robinson renewed her party skills, learned
from Grantsville's gracious ladies of times past
Jackie has long been known as a gracious host, learning her skills from the Silver Girls of Grantsville, and her longtime dedication to her flora and fauna.
She admits to be slightly over 80.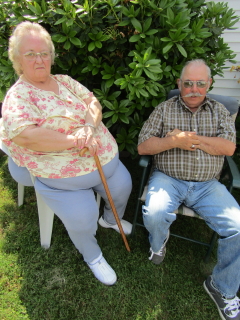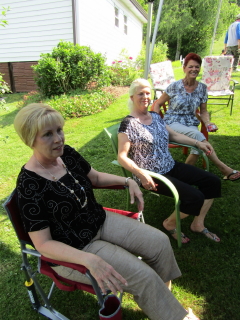 Patty and Donald Little join the "Robinson girls"
It would be remiss not to mention that his late grandfather Tom doted on Noah. Tom was a former Calhoun Commissioner, school teacher and long time employee of WV-DHHR.
Tom would be delighted to see his grandson, all 'growed up.'
See REMEMBERING: TALES, JOKES AND A COUNTRY BOYS LIFE - Tom Gainer Remembered
And SIDNEY UNDERWOOD: REMEMBERING TOM GAINER