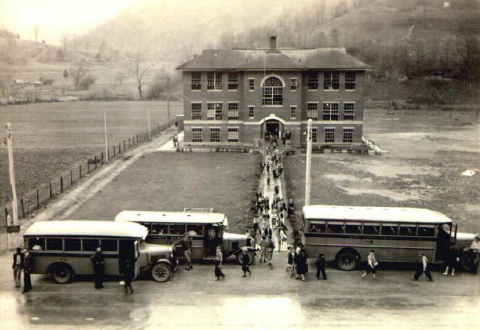 The original Normantown school, shown here in 1938
The Normantown Elementary School's doors were closed this week, a Gilmer County school that was established in 1927.
The school was also the site of a high school, which closed in 1968 with the opening of a consolidated high school in Glenville.
Parents and students had been involved in a decade old fight against closing the elementary school and consolidating it.
The Hur Herald did numerous stories on the efforts to keep the school in the community. (Use SEARCH for NORMANTOWN)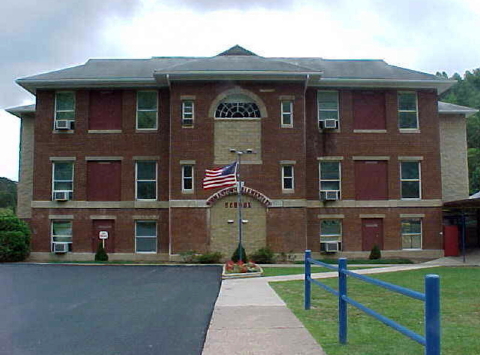 The school is located ten miles west of Glenville along US 33/119, with classes being conducted in trailers for several years with a declared mold problem in the original building.
Two historic markers for the old school was when the school won West Virginia's all-class boys basketball title in 1945.
See 50 YEARS AGO TEAM FOR NORMANTOWN HIGH SET STILL-STANDING INTERNATIONAL RECORD
A reunion will be held at the school today.