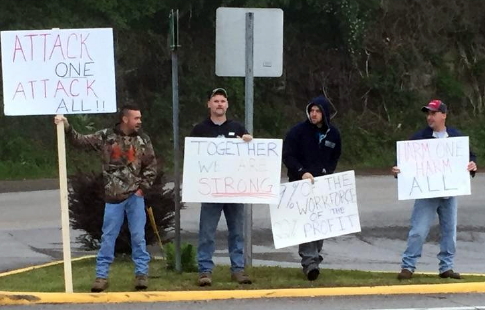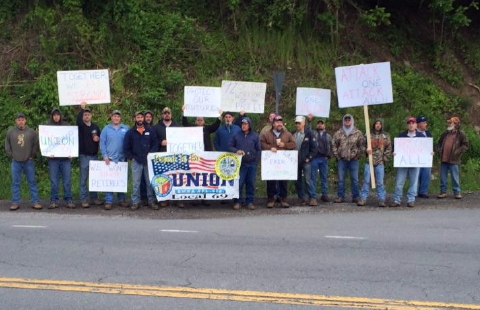 Dominion employees take part in an informa-
tional picket at the Grantsville location
Submitted by Kevin Cunningham
Dominion Transmission Inc. employees and members of Local 69 United Gas Workers Union, have been in contract negotiations for several months. The previous contract expired on April 1, 2016. Employees are currently working under the old contract.
There are several key issues that the company is pushing for that is keeping the union from reaching an agreement. The first is Post 65, which would change the insurance plan for employees when they reach Medicare age. This plan would affect not only current employees when they retire, but it also affects past employees who are already retired.
The company is currently not willing to agree that the current retirees will not be harmed. Another key issue is the company wanting to eliminate insurance after retirement and pension to any new employee hired from this point forward.
These pickets are taking place at almost every location company wide. The informational pickets are meant to show support for the union's negotiating team while also informing the community about the issues employees are currently facing.
Employees are also trying to show the company they will not cave to company demands that would harm the retirees, who helped build the union and company into what it is today, and our future co-workers just for the sake of getting a new contract.
See DOMINION RETIREES MET TO DISCUSS COMPANY HEALTH BENEFITS BEING CUT - "I'm Going To Fight This With Everything I've Got"