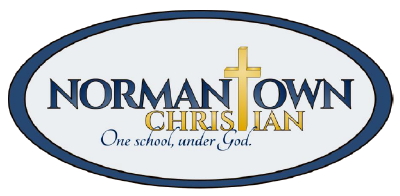 If you are interested in enrolling your child in Normantown Christian and did not receive the latest mailing, please take note:
On Sunday, May 22nd at 3:30 an open house will be held at the school, located in the Steer Creek Church of Christ facility on Rosedale Road.
At the gathering, interested parents can meet the teachers, examine the A Beka Book Curriculum that the school will be administering and have the opportunity to discuss any remaining questions.
Application/enrollment packets will be handed out at this time.
If you have any questions prior to the meeting or are unable to attend and wish to receive a packet, please contact Terri Thomas at 304-462-4450 or email at  normantownchristian@gmail.com