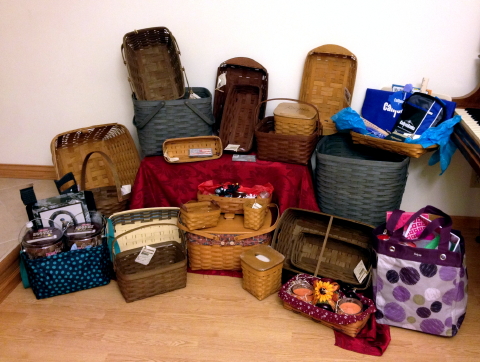 Some of the prizes to be won at Calhoun
Christmas Connection Bingo April 30th
Calhoun Christmas Connection is already working to make Christmas 2016 enjoyable for lots of Calhoun County children.
Christmas 2015 saw 215 families and 240 children served through the Christmas Connection program. Each child received three gifts chosen by their parents with a value of approximately $100.00.
The total cost for toys alone exceeds $20,000.00. Christmas Connection also provided stockings for each child and wrapping paper for the parents.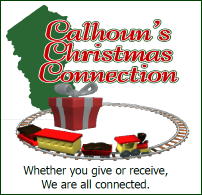 The group distributed food baskets provided by the Salvation Army and hygiene kits provided by Appalachian Outreach.
Each year the Christmas Connection group raises money and each year the communities of Calhoun County have been generous in supporting our efforts.
Our first fundraiser will be a basket bingo on Saturday, April 30th at the Arnoldsburg Community Building. Doors will open at 5:00 and bingo starts at 6:00 p.m. Please come and support this event and help make Christmas 2016 a success.
The Christmas Connection committee would like to emphasize the word "Connection" by inviting community businesses and individuals to make a tax deductible donation for the children.
Thank you for making Christmas 2015 a success and thank you in advance for your help for the 2016 season.
Thank you,
Donna Richards 2015 Chair, Jean Simers 2016 Chair