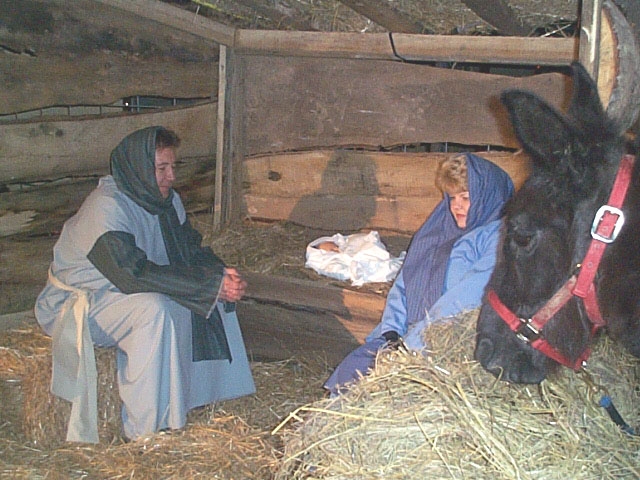 Live Nativity 2001
Victory Baptist Church will present their Live Nativity this Thursday and Friday, December 19 and 20, from 6 to 8 p.m.
Victory Baptist Church invites everyone to come and enjoy the true meaning of Christmas as you follow along the scripture story boards, says Shari Johnson. The nativity tells the story of Christmas from beginning to end. The buildings, the fully costumed characters and live critters at each scene bring the story of Christ's birth to life.
The church is located on Route 16 south of Grantsville. Once you arrive at the church you will be directed to the south entrance of the parking lot, where you'll "slowly" drive through each scene.
For those traveling through our area these two nights, please be aware of possible stopped vehicles, said Johnson.
For more information phone the church at 354-7780, or email Shari Johnson at talk2shari@lycos.com