UPDATE 4/16/16 - Cassandra Roberts, 23, of Tanner, the driver of one of the vehicles in a two-car collisions Thursday on Pleasant Hill, suffered serious trauma and multiple fractures from the incident.

He is in Charleston Area Medical Center.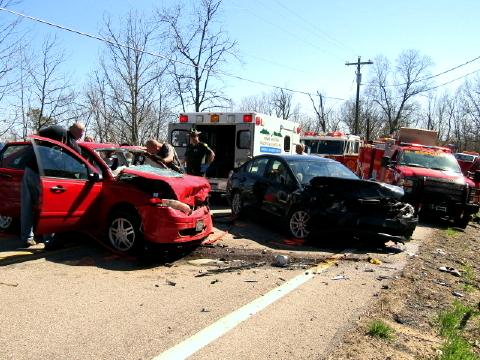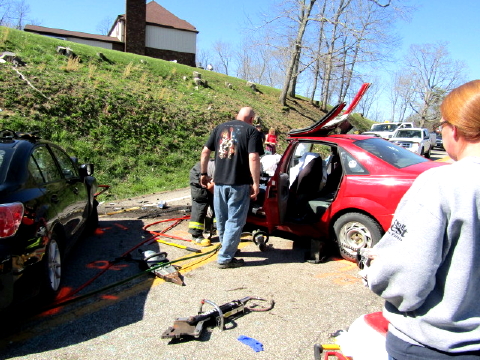 ORIGINAL STORY 4/14 - A two car collision on Rt. 16, three miles south of Grantsville (Pleasant Hill), injured the driver of one of vehicles, responders extracting the woman from the car.
911 dispatched responders just before 3:30 p.m. Thursday.
The female driver, identified at the scene as Cassandra Roberts, 23, of Tanner, was taken to Minnie Hamilton Health System by MHHS EMS, after which she was taken by chopper to a medical center. The extent of her injuries are unknown.
The driver of the second vehicle was not injured.
Traffic on State Rt. 16 was backed up for a long distance until the wreck could be cleared.
State Police are investigating the accident.
A 70-year-old man was injured Thursday afternoon when his ATV crashed and landed on top of him.
The accident was reported at 3:22 p.m. with Roane EMS, the Arnoldsburg and Upper West Fork VFD responding.
The accident happened a few miles south of Arnoldsburg off State Rt. 16.
The victim was taken to Charleston Area Medical Center, the extent of injuries are not known.
The accident reportedly happened on private property.