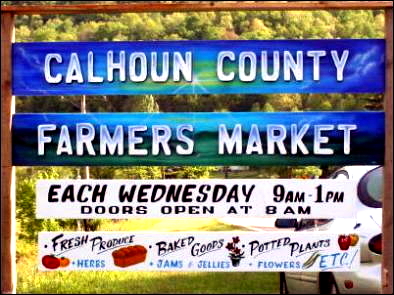 The Calhoun County Farmers Market, 2016 Spring Grand Opening will be held Wednesday at the Upper West Fork Park at Chloe.
The Market will be open each Wednesday during the season from 9 a.m. to 1 p.m.
Each week market vendors will have fresh spring vegetables, lettuce, carrots, kale, and herbs. Farm-fresh eggs, freshly baked breads, muffins and desserts.
Also, hand-painted greeting cards, painted glassware and gifts, beeswax hand lotion, soap and lip balm.
Delicious breakfasts and lunches are available each week.
Many other farm-fresh products will be offered as the season progresses. The Calhoun County Farmers Market is a great place to buy local and enjoy fresh-from-the-garden products.
The market also accepts SNAP Cards.