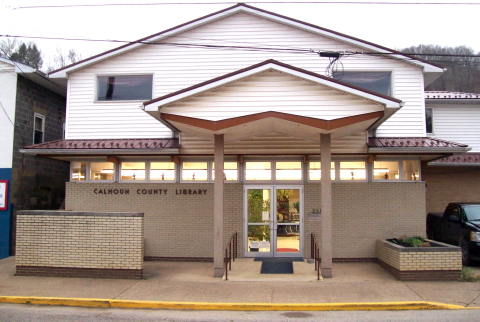 The Calhoun County Public Library is seeking renewal of a county levy on the May primary ballot to support the library.
The library has not had an increase in the levy since 2002, and is seeking support for a small increase in the levy amount, according to librarian Amy Norman.
"The Calhoun County Public Library Board sincerely thanks the public for their support in previous years. Once again, it is time to renew the levy and we would greatly appreciate your support in this May's election," said Norman.
For nearly fifteen years, the library has operated on a minimal budget, despite constant and continuing annual increases in operating expenses.
"Each year, we get money from the state that we must match to prevent losing funding the following year," Norman said.
While the increase is not a substantial increase, it is becoming more difficult with each passing year to match those funds.
"With the ever increasing cost of utilities, books, and minimum wages, and with no increase in levy funding since 2002, we are in dire need of a levy increase," Norman said, indicating the increase would provide $30,000 to $50,000 for operations.
Norman said to clarify any confusion, the library is running its levy under the Board of Education, but it is in fact a levy that is wholly independent of and detached from any Board of Education funding.
"The Calhoun County Board of Education is not running a school levy this election, so our levy will be the only levy on the May ballot," Norman said.
"We thank you in advance for your consideration and support, and hope you will share any supportive comments you may have with family and friends. Should you have any questions or desire additional information, please feel free to contact Amy Norman at 304-354-6300."
TAX CHART