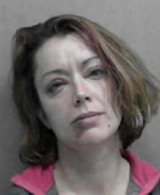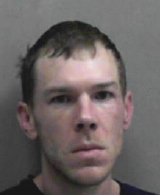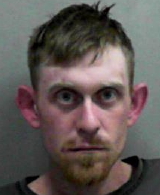 (L-R) Latisha E. Stout, Thomas E. Stout, Worthy R. Dobbins
A couple from Sutton are behind bars after they were accused of doing drugs in a car while their two small children were in the vehicle.
Latisha Stout age 34 and Thomas Stout age 27, are charged with child neglect with risk of injury and conspiracy, according to criminal complaints filed in Braxton County Magistrate Court.
Troopers say they got a tip about two people doing drugs Sunday evening in a car parked at the ShockNall Bowling Alley on Mid Mountain Lane Sunday evening.
When troopers arrived on the scene, they said, they found the Stouts in the vehicle with their two small children. They said the couple had marijuana, methamphetamine and other drug paraphernalia.
When troopers arrested the couple and told them the children were being turned over to Child Protective Services, Latisha Stout tried to headbutt a trooper, State Police said.
She then told them that she had another child left at home alone.
When troopers got to her home on North Hill Road, they found a teenager in the care of Worthy Dobbins age 29. They said Dobbins had a syringe he admitted was used to snort meth. They also say they found prescription pills.
Dobbins was also arrested and charged with possession of a controlled substance.
All three are currently being held in Central Regional Jail.