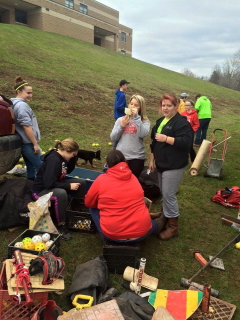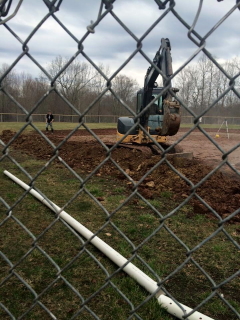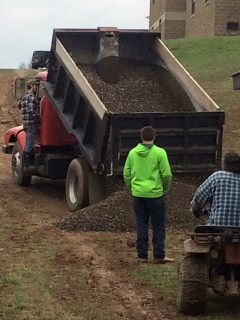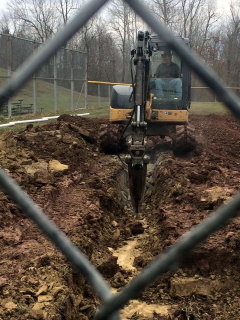 Calhoun community members come together
to prepare field for Softball season opener
Calhoun High School Varsity Softball will open the 2016 season on Monday, March 21 against Webster at home.
Coaches Suzanne Allen, Jeannie Bennett and Argile Jones are excited for the season to get started and are pleased with the interest this year. The 2015 season ended with 8 wins, the most wins in several years. The 2016 team looks to improve their record this year with 22 lady athletes (11 returning players) on the roster.
The coaching staff is very pleased with the outpouring of support of our student athletes. The community is coming together behind the team with support and donations for much needed uniforms, equipment, and field maintenance.
On Saturday March 12 the team sponsored a work day on the field. Several parents, coaches, athletes and community members donated time, money, and equipment to make the day a success.
All involved in the endeavor thank the players, parents, coaches, administration, and Athletic Boosters that helped provide money, time or equipment to help get the field drains ready. The project is still in need of gravel and sand for additional field maintenance if anyone would still like to donate.
A special thank you to local community members and businesses: Brian and Seana Miller for the donations and use of their equipment for field repair; Sharon and Dean Bennett for drain pipe; and other monetary donations: JB Drug, Dave Cottrell, Argil Jones, Suzanne and Curtis Allen, Jeannie Bennett and Oras Wade, Doris and George Weekley, Stinson Grocery, Pro Contracting, Inc, Cain Oil and Gas.