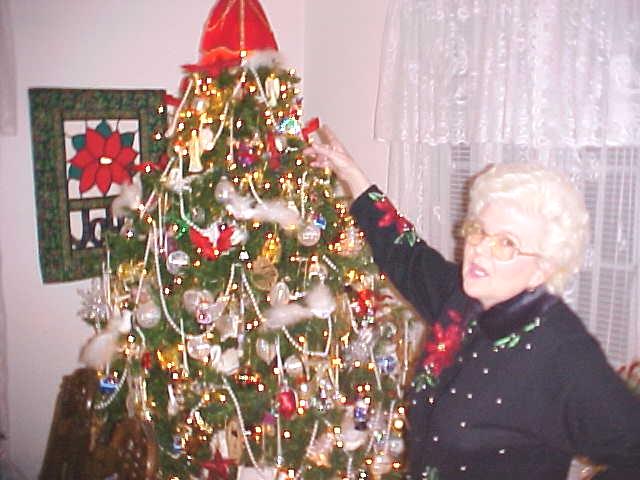 Loretta Stevens stands before tree with "moving angel" on the top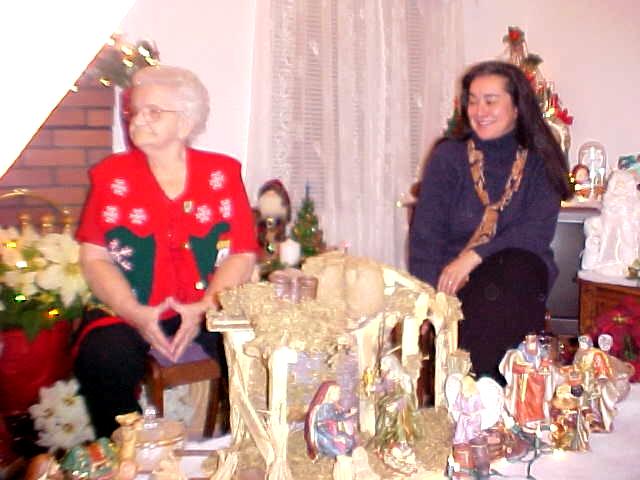 Tag Siers (L) and guest Mariko Hewitt (R) enjoy evening
Members of the Grantsville Rebekah Lodge #52 had their annual Christmas party at the home of Loretta Stevens on Mill Street in Grantsville.
The local lodge is known for their annual apple butter making, purchased by residents for their own use and Christmas gifts.
"Loretta goes all out for Christmas," said longtime member Tag Siers. "This house is decorated from A to Z."
"I've really enjoyed collecting Christmas items for several years, besides the decorating of the house," said Stevens.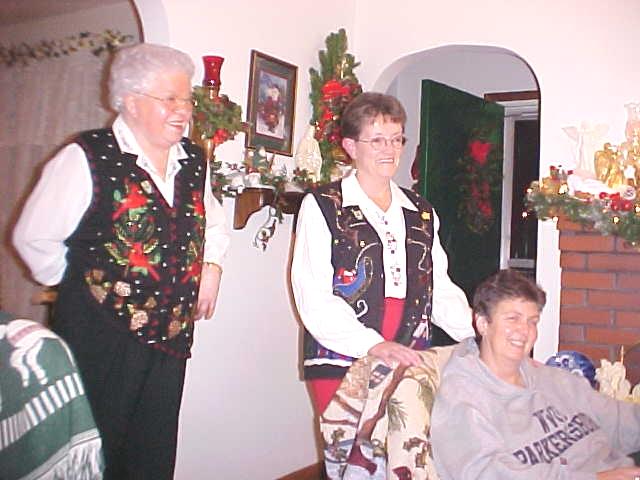 Left to right: Carolyn Hathaway, Debbie Siers and Sherry Butt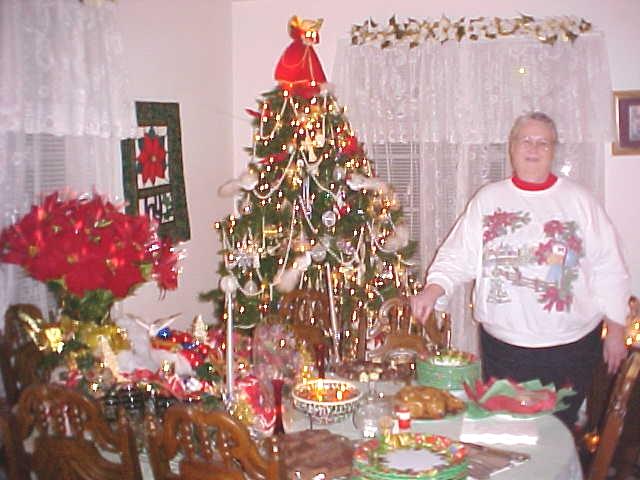 Doris McCune displays desserts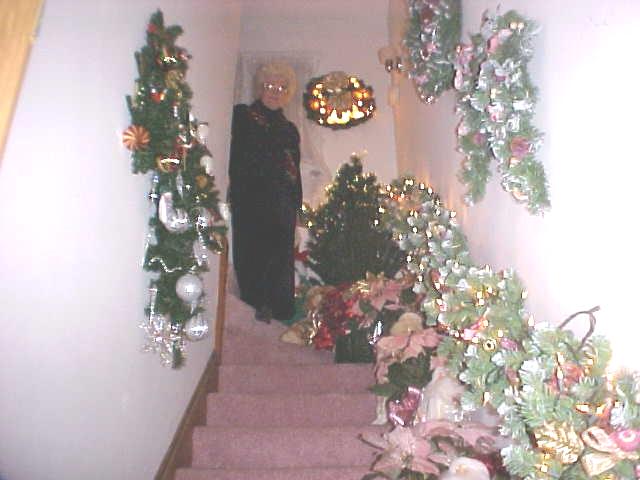 Loretta even decorates her stairway
The group enjoyed a special dinner with lots of desserts, in addition to sharing gifts.
Special Guest Mariko Hewitt from Minnie Hamilton Health Care Center presented a program regarding problems physicians and hospitals are facing with malpractice insurance.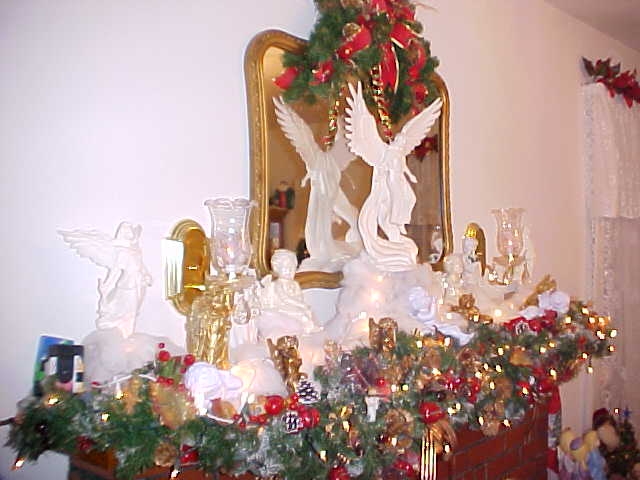 The mantle in Loretta's living room