UPDATE - State Police arrested Benjamin C. Laughlin, 22, of Arnoldsburg, on Monday. Trooper S. A. McDonald charged him with domestic assault, domestic battery and fleeing on foot. He appeared before Magistrate Davis and was released on bond.

Trooper McDonald said, the victim had "dark, swollen eyes, cuts and bruises...bleeding," indicating the victim said she was struck about 15 times.

Multiple police units, following the initial investigation, responded to the location again on Sunday after Laughlin returned to the residence and then fled into the woods when police arrived. Officer spent several hours searching for him.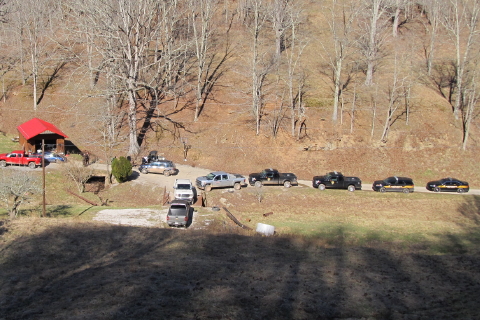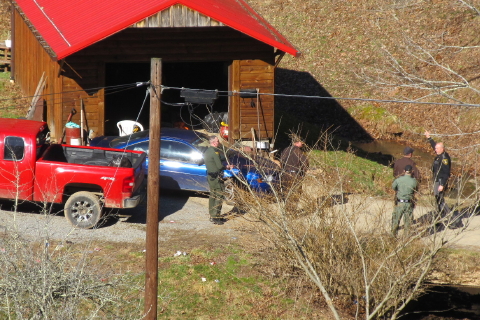 ORIGINAL STORY 2/29/2016 - State Police expand search for
alleged domestic violence subject
Multiple State Police units engaged in a search Sunday near Mushroom Lane, Arnoldsburg for a suspect who was allegedly involved in a domestic violence incident with his girlfriend.
State Police initially responded to a 911 call at 11:21 a.m., a report that a female subject received physical injuries during an encounter.
The man, identified as Ben Laughlin, left the scene.
Reports indicated that Laughlin returned to the residence and then fled into the woods.
State Police from Calhoun and Roane County expanded the search Sunday afternoon for several hours with one or more dogs into a wooded area near Liberty Hill and Jesses Run.