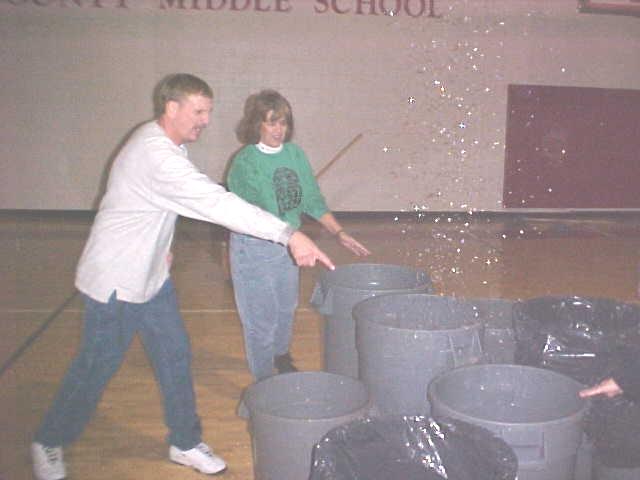 Frantic efforts by Coach Mike Stump
and school personnel try and prevent damage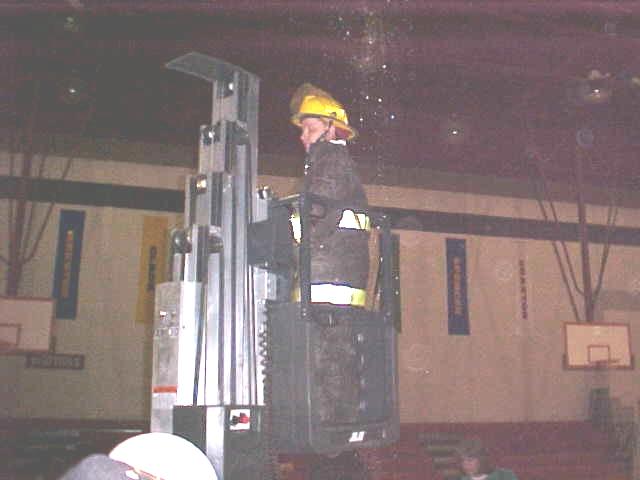 Arnoldsburg firemen lifted to ceiling to inspect sprinkler
A broken sprinkler head caused hundreds of gallons of water to pour down on Calhoun's Middle School gym shortly before noon yesterday.
"It was like a water park in here for a while," said Coach Tim Davis, who was helping clean the mess.
The Arnoldsburg and Grantsville Volunteer Fire Departments and other emergency services responded to Calhoun Middle/High School after a fire alarm sounded.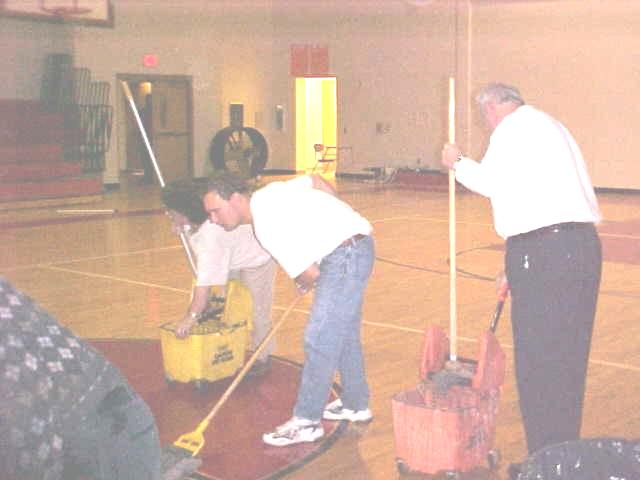 Moppers work on removing water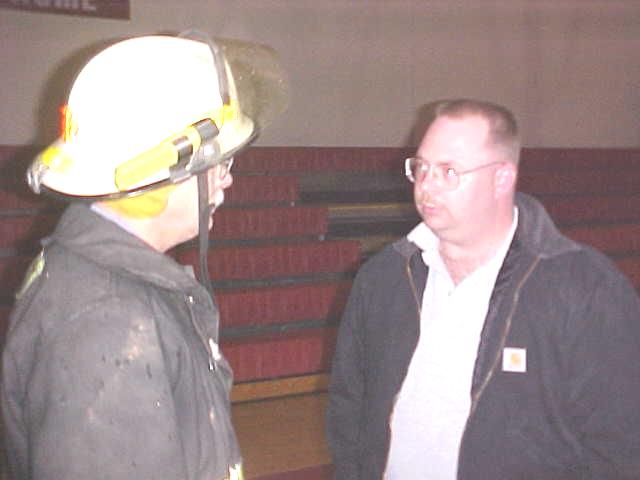 Arnoldsburg Fire Chief Bill Jones
and Fire Marshall Brad Hartley discuss problem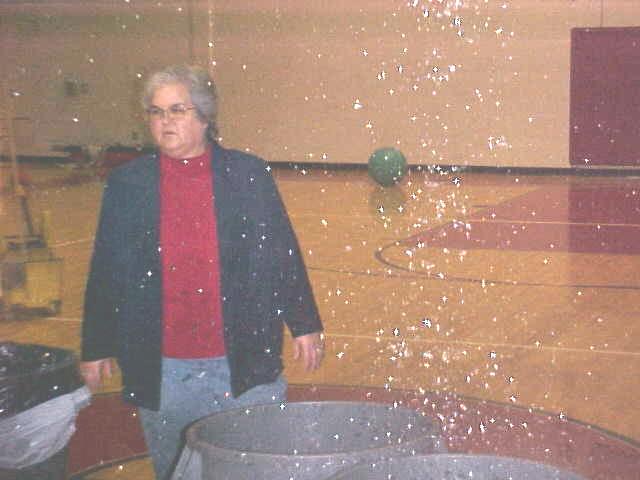 "It's part of the duty" when these things come up
Arnoldsburg VFD Fire Chief Bill Jones said "There was no fire but the water in the sprinkler system gave off an odor that smelled like burning electrical wires." State Fire Marshall Brad Hartley, who was in the county on official business, responded to the scene.
Principal Roger Propst said the sprinkler device, located high in the ceiling, may have been broken by a basketball. The water supply was turned off, but pressurized water continued to fall on the gym floor for nearly 45 minutes.
School personnel, teachers and emergency workers placed trash cans under the stream of water, mopping the floor and carrying the water outside.
A new sprinkler head was expected to be placed on the system by mid-afternoon, according to Propst.
"We'll try and determine what damage has been done to the gym floor later today," said Propst. Middle School basketball games could be delayed.
Calhoun EMS and Deputy Sheriff Carl Ballengee also responded to the incident.