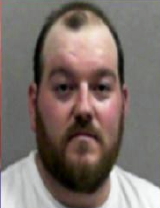 Jesse Edward Davis, 30, a Grantsville councilman, has been felony charged with attempting to burn insured property and is currently being held in Central Regional Jail.

Charges were filed Tuesday by Sgt. L. G. O'Bryan.

State Police filed an additional charge related to the incident for child neglect creating risk of injury, with his 17-year old stepson being in the vehicle when Davis allegedly set it on fire.

Sgt. O'Bryan said police developed probable cause to believe Davis set the fire to fraudulently receive money from his insurance company, by claiming the vehicle caught fire while he was driving.

The officer told WSAZ-TV this is not the first time Davis allegedly set fire to a vehicle for an insurance claim.

The complaint says Davis called 911 to report the fire, then gave a false account of the incident when authorities arrived.

Police said Davis contacted State Farm Mutual with a claim, the charges are based on an investigation involving the State Fire Marshals Office, insurance commission reports, and statements from witnesses.

Police said a digital audio recorded confession was obtained from Davis, "indicating that he burned the vehicle because it was costing him too much money."

The report said due to family members working in the court system in Grantsville they recused themselves from the case, as well as the county's prosecutor.

The Roane County prosecutor's office signed the warrant and pressed charges against Davis.

He has been released on $30,000 bond.