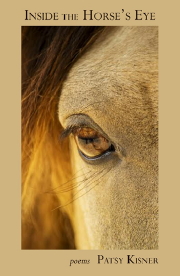 A Millstone area woman Patsy Kisner has published her collection of poems "Inside the Horse's Eye."

Born of the author's roots in rural West Virginia, "Inside the Horse's Eye" offers a keen observation of the significant within the small.

Clean and concise, Kisner's poems demonstrate a sensitivity that will resonate with readers.

Patsy Kisner's poems have been published in a number of literary journals, such as Spoon River Poetry Review, Forge, Frogpond, Cicada, Tundra, The Tower Journal, Modern Haiku, and WestWard Quarterly as well as included in The Red Moon Anthology.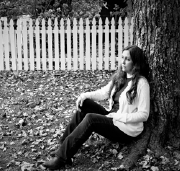 A graduate of Glenville State College, she worked in the Calhoun County School System for 15 years. She and her husband, Phillip, reside on a farm near Millstone. They are the parents of Mary, now deceased, and Maria.
The book has been published by Finishing Line Press, an award winning small press located in Georgetown, KY. It also publishes the New Women's Voices Series and sponsors the Finishing Line Press Open Chapbook Competition.
To order "Inside the Horse's Eye," go to www.finishinglinepress.com and search under forthcoming titles.
Press contact is Finishing Line Press, PO Box 1626, Georgetown, KY 40324. Author contacts are pwkfarm@yahoo.com and 2166 Sycamore Road, Millstone, WV 25261.
The Old House
The old house
lies in a heap.
They left everything
of his inside
for trespassers
to ramble by
and see.
Even his coat
hangs on the parlor wall
with a bird nest
in the pocket.