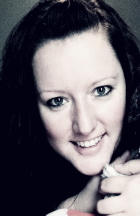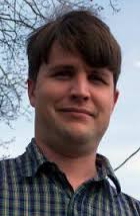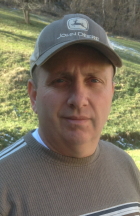 Candidates filing (L to R) Brandi Richards (Sheriff),
Jason Nettles (Assessor) and Jimmy Gregory (School Board)
Ten year Calhoun school teacher Brandi Richards has filed for sheriff in honor of her great-grandfather Sheriff Park Richards, who was killed in the line of duty 40 years ago.
A member of the WV National Guard since 9-11, the Glenville State College graduate was "Calhoun Teacher of the Year" in 2014.
Richards is the fourth candidate to file for sheriff. Already filing is Chief Deputy Jeff Starcher, Home Confinement Officer Bob Groves and Grantsville Police Chief Andy Walker.
Jason Nettles, Calhoun Assessor since 2000, has filed for another term.
So far, no other candidate has filed.
Nettles graduated from Calhoun County High School in 1998, attended Marshall and Glenville State colleges for business management and political science.
Arnoldsburg resident Jimmy Gregory, a 1989 graduate of Calhoun High School, has filed for Board of Education.
"Currently my goal is to become more involved in my community and my children's education. I have been actively involved in many community and school events," he said.
One other slot remains open for school board.
See related story A DOZEN CANDIDATES NAMED FIRST DAY OF FILING - Groves, Starcher, Walker For Sheriff; Hicks, Falls, Weaver For Commission; Incumbents File