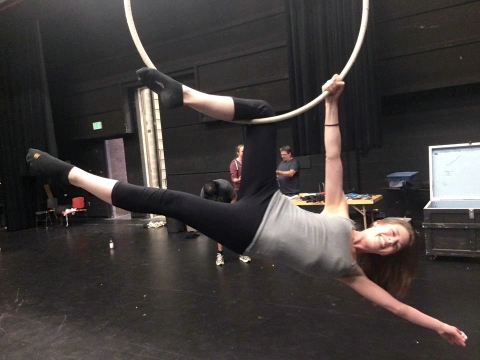 AFE hopes to include theatrical feats such
as aerial silks and circus hoop tricks
Action Freak Entertainment is seeking regional performers, according to performer Jessi Cosgrove.
AFE is a budding theatre company located in central West Virginia that hopes to offer performance opportunities for artists who are "outside the box."
While AFE focuses mainly on physical theatre (i.e. dance, stage combat, stunts, parkour, etc.), the group is opening this opportunity up to artists of all backgrounds, including musicians, comedians, writers, visual artists, and others.

The group is currently gauging interest for this project.
If you are 16 years of age or older and are interested, make contact at www.facebook.com/actionfreakentertainment
The group will also be looking for theatre tech people.