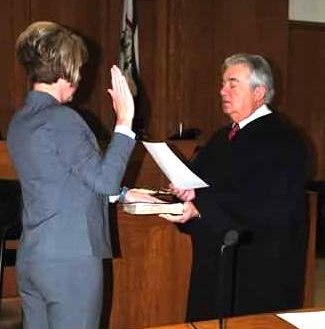 Smith sworn to probation officer position by Judge Nibert
Chief Judge David W. Nibert has appointed and sworn in Loretta Smith of Grantsville to fill the vacancy of Calhoun County Probation Officer.
Smith graduated from Calhoun High School and Glenville State College with a Bachelor of Science in Behavioral Science, double majoring in Criminal Justice and Psychology. Smith also holds a West Virginia Social Work License.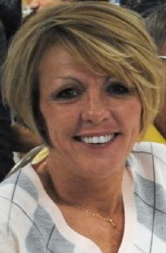 After graduating from Glenville State College, she was employed by the West Virginia Department of Health and Human Resources as a Child Protective Service worker.
Smith said, "I have life and job experience that I feel can be directly applied as Calhoun County's Probation Officer. I have been blessed with this opportunity so if you are on probation, I look forward to seeing you."
She is the daughter of Iris Mae & Bob Sturms of Grantsville and Dwayne Schreckengost of Grantsville. Smith is the wife of Keith Smith also a Grantsville resident.