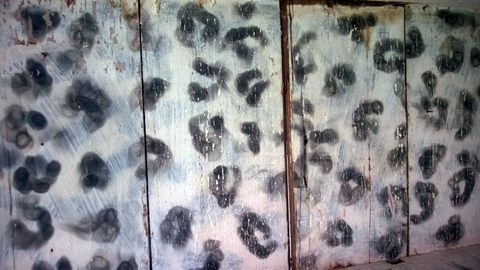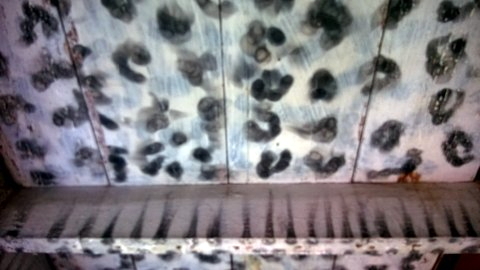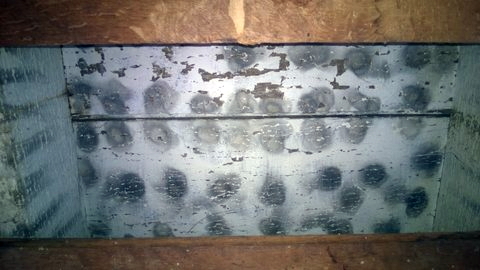 2015
Calhoun Historical Society members have been restoring the historic Stump Hotel.
When they removed drywall and layers of wallpaper, muslin and newspapers (dated 1894), tongue and grooved ceiling boards were uncovered.
Some of the boards had been cut in previous remodeling and the society's workers had to take down the ceiling in the kitchen.
It was discovered that the floor joists for the 2nd story and the underneath of the upstairs floor boards were painted white.
The mystery, additionally black dots and circles had been put over the paint.
It is a mystery why these black dots were applied and what method was used.
If anyone has any ideas why and how this was done, they are asked to contact society members Terry Harris at 304-354-7263, Roger Jarvis at 304-354-6398, or Bob Bonar at 304-354-7507.