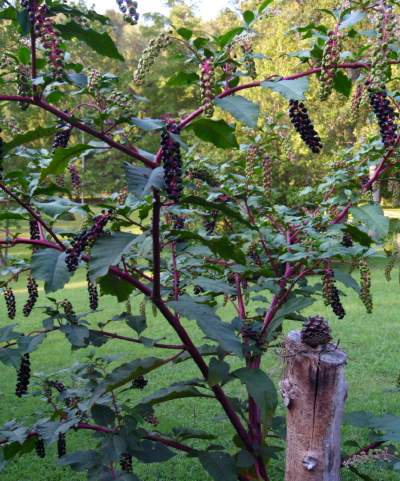 Pokeweed is considered just that, a weed
that grows berries that are poisonous
Pokeweed, from which hangs delicious looking berries, is found everywhere in Calhoun and West Virginia.
Pokeweed is considered a major pest species by farmers, with a real danger of human poisoning, with the whole of the plant toxic and increasing in toxicity through the year.
It has always been considered a hazard for children, who are tantalized by the weed's berries.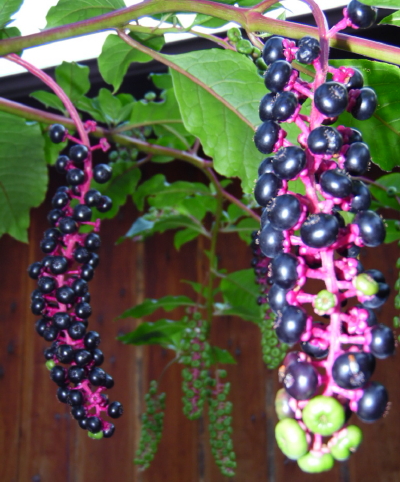 There's also a history of people making Pokeberry wine, Pokeberry pies and Pokeberry ink. Early legends claimed it has some medicinal purpose.
There have always been tales about making Pokeberry wine, with an equal number of tasters saying they thought they were going to die.
Native Americans used it for war paint.
Even the eating of a single, mature Pokeberry should result in calling poison control.
Birds are unaffected by the natural berry.