By Bob Weaver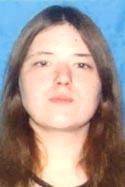 A missing 18-year-old Roane County girl was an acquaintance of "Tattoo Vince" Golosow, 41, a Tariff man accused of killing Michael Judson Reid, 52. Christian Dawn Starcher Seabolt vanished after she left a Spencer apartment the night of August 31, 2002 to purchase a pack of cigarettes.
Trooper First Class M. T. Baylous told the Clay Communicator "I can say that at least she was an acquaintance of Mr. Golosow," but asserted "no other body was found" when Golosow's residence was searched by the State Police and FBI on October 18th. Baylous said Trooper Doug Starcher of the Spencer Detachment was investigating the Seabolt disappearance.
Seabolt's family in Spencer have expressed fear the teenager is dead. The Charleston Daily Mail reported Seabolt had spent time with Gosolow and Reid.
A search warrant issued for the Gosolow property at Tariff quoted witness Sandra Khalaf, who said she was aware of "another possible murder at the scene," regarding statements made to her by Gosolow, after he reportedly killed Reid.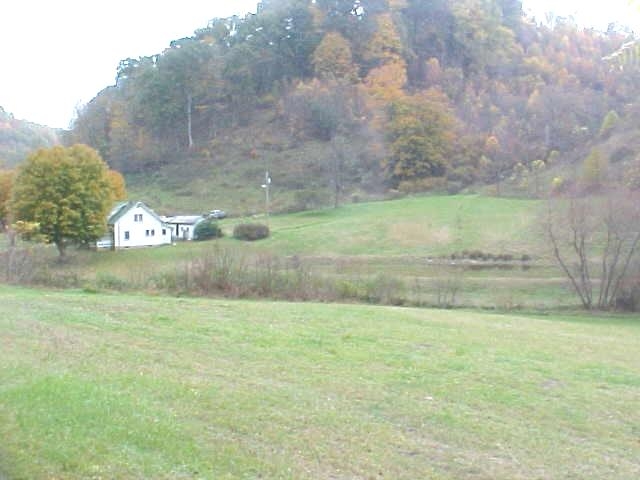 "Tattoo Vince" farm at Tariff, likely scene of brutal murder
Gosolow told Khalaf, according to the search warrant, she "did not have to clean up the mess in the bedroom and to stay out of there. He further stated it was his mess ... Ms. Khalaf took this to mean there was a dead female in the bedroom," referring to their acquaintance "Dawn."
Reports say Reid, who had been living with "Tattoo Vince," was shot in the head and possibly struck with an implement. Khalaf proceeded to clean-up murder evidence linked to Reid, stating she filled a bucket with "blood and human matter." The woman then obtained what appears to be the murder weapon, which she turned over to authorities. Police said Khalaf passed a lie detector test.
Trooper Baylous also confirmed an abandoned burned car found on Grannies Creek near Ovapa, called "Murder Mountain" by locals, was a vehicle which likely transported Reid's body from Tariff, Roane County to Clay County, where it was dumped on Pisgah Ridge above the Town of Clay.
EDITOR'S NOTE - The Hur Herald, The Times-Record/Roane County Reporter, and the Clay Communicator withheld the name of witness Khalaf, but it has now been published and reported by state media.