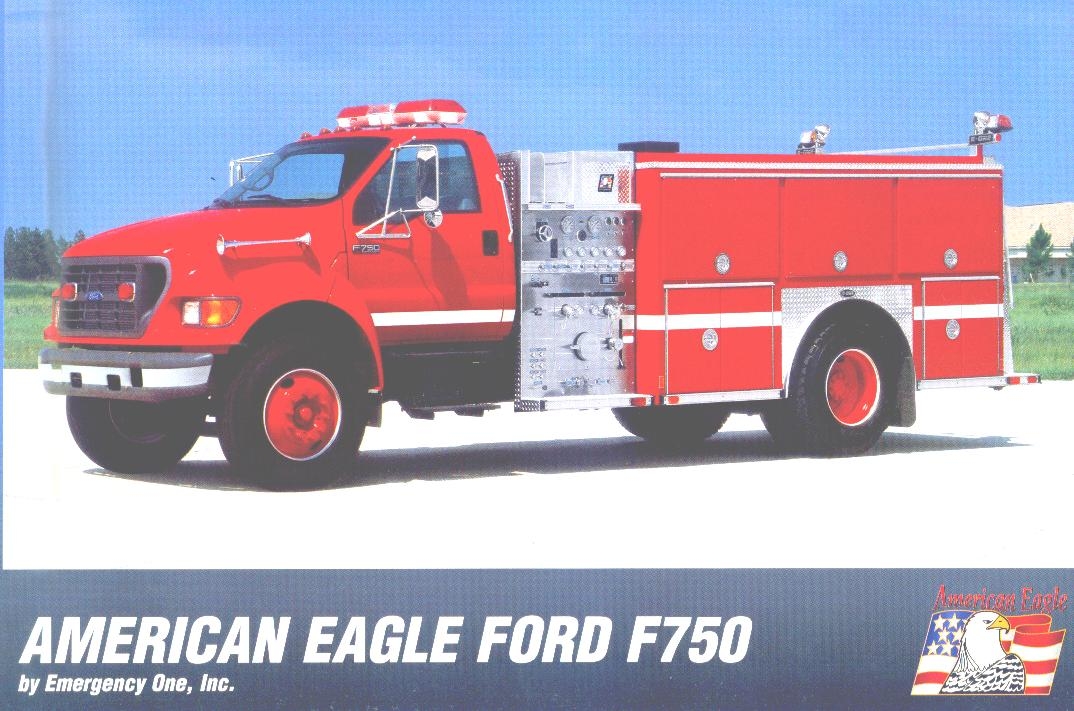 New pumper may be "basic model"
By Bob Weaver
It seems like a long road raising money for a new fire truck for the Grantsville Volunteer Fire Department, according to Fire Chief Dave Johnson. "There is no specific place to obtain the money," he said. "It seems like we may have to do it a dollar at a time."
Beyond the capacity to respond to calls, at risk is fire ratings within specific distances from the Grantsville station and fire hydrants. Areas close to the station and water hydrants have been in Class 7-9, which means reduced premiums for many area homeowners.
"Losing the rating means insurance rates will go up," said Johnson. Homeowner and business rates have nearly doubled in some instances, when the classification goes toward Class 10.
Firemen Ed Tingler and Judy Brannon, both active members of the department, have been on the internet looking for funds. "We've spent lots of hours contacting companies and officials," said Tingler. "We've written just about everyone we could think about, from Oprah Winfrey and Paul Harvey to Bill Gates and the USDA." Tingler said the USDA did tell the department they have a program to help departments purchase trucks, but so far not much has happened. "We've even asked Gov. Wise," he said.
The Pleasant Hill Elementary School just raised $600 by "bringing in pennies and loose change," according to Principal Larry Stinn. The goal was to equal Principal Stinn's weight in pennies. Each class brought 16 pounds of pennies.
The department's 1970's pumper trucks have been in the shop or broken down much of the time during the past year. "We've worked hard to keep them going," said Chief Johnson, "but they are reaching their end."
A new pumper truck without equipment will cost between $110,00 and $125,000. "We're looking to purchase a basic pumper that will do the job, and can travel well on rural roads," he said.
"Road conditions have left our equipment in poor condition," said Johnson, who said it is hard to keep brakes on the heavy equipment traveling the steep hills. "We have had the brakes go out on our old pumpers, the power steering go down and water tanks leaking on another pumper," he said. "Even the electrical systems have failed and we have had to leave them sit along the road," recently.
Johnson said two 1974 units and a 1976 are at the end of their rope, and a 1980 GMC is getting old. "Our newest unit, a 1989 Chevy tanker/pumper leaks and really needs body work." The brush truck, a 1982 Chevy, frequently does not run or the brakes have gone bad.
"We are concerned about the safety of our firefighters," Johnson said, let alone putting them through the frustration of dealing with outdated equipment.
The department answered a record number of calls during the first part of the year. "It is often a stretch for our 15 active members, and 21 reserves," he said.
Judy Brannon said some positives include the department's new fire station, which is "very adequate" and frequently used by the community. The department's members are trying hard to raise a few dollars here and a few dollars there, she said, with fundraisers. The most recent is a four-wheeler raffle.
Chief Johnson said he is grateful for the support given the department so far, but unfortunately more money is needed.
Donations may be sent to the Grantsville VFD, P. O. Box 440, Grantsville WV 26147.