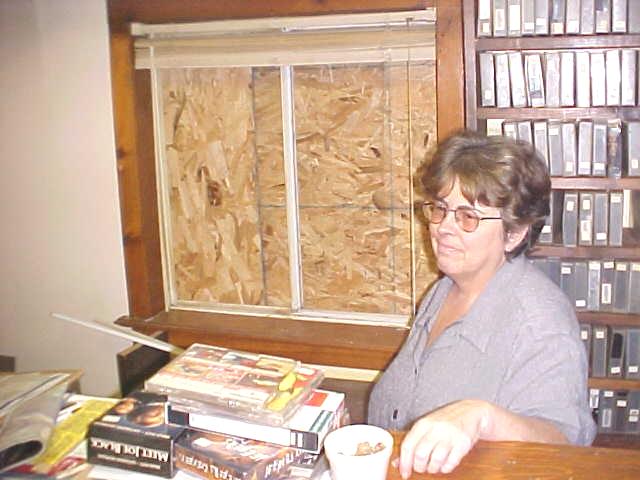 Euna Reed stands in front of broken window
CORRECTION TO STORY - Calhoun Middle/High School Principal Roger Propst advised The Herald "Joey is not a member of this year's team, he had decided to not try-out; He was a member of last year's team," referring to a statement in yesterday's story Moore was a member of the school's "award winning wrestling team." We apologize for the statement and stand corrected. Propst said "The team takes much pride in its reputation in the state and community." BW
Police nabbed an 18-year-old Big Bend youth after he was allegedly involved in a breaking and entering at Reed's Store at Five Forks, early Tuesday morning.
Joseph "Joey" Moore has been charged with DUI, DUI and fleeing, reckless driving and petty larceny, according to the Calhoun Magistrate Court. Police took the youth to Central Regional Jail at Flatwoods.
Moore and two juveniles reportedly broke through a front window of the store before 1 a.m., removing beer, tobacco products and possibly other items, according to owner Euna Reed. Reed said someone had tried to enter the store about two hours earlier, and she was summoned to the scene.
Reed said a neighbor youth saw a truck in front of the establishment, and helped notify authorities. Grantsville police officer Steve Husk chased a truck belonging to Moore from Grantsville to the nearby Leafbank area, where it hit a tree and the juveniles fled on foot.
Police said the juveniles had been caught, and juvenile petitions have been filed.
Deputy Sheriff Carl Ballengee and Trooper Jeff Hunt responded to the call. Calhoun EMS was also summoned regarding possible injuries.