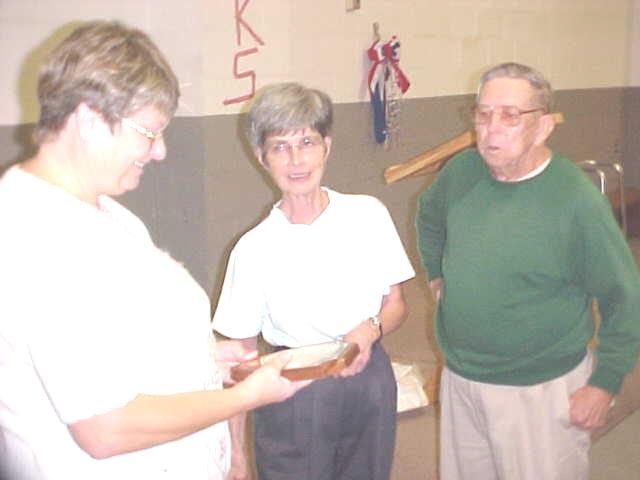 Special recognition given Linda McCartney (left) and Gene Laughlin (right) by Community Action President Juanita Berdine (center)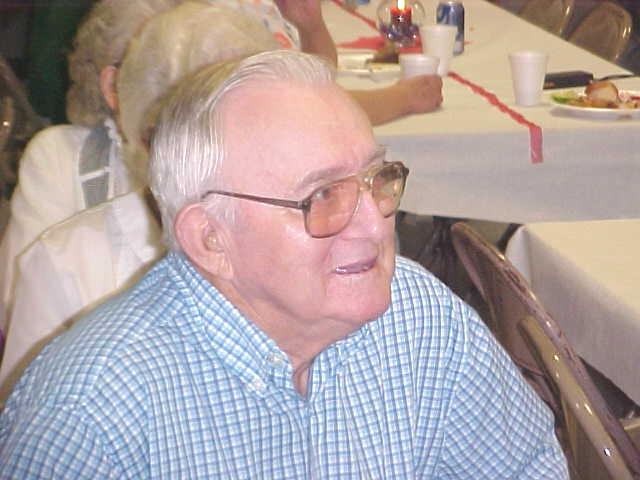 "Retired" Deward Offutt has been with community action and the festival since the beginning
"The volunteers and workers at the Molasses Festival make a real effort," said West Fork Community Action President Juanita Berdine. "Bravely they proved in their striving there is a will and a way," using a famous quotation. The event was the Annual Molasses Festival Appreciation Dinner held at the community building in Arnoldsburg yesterday.
Berdine presented special "hardworking awards" to Linda McCartney and Gene Laughlin, before a group of about 75 people.
Co-chair's for this year's event, Linda McCartney and "Dip" Mace recognized dozens of volunteers who helped with this years event, one of the better attended in recent years. "There are some hardworking folks at the Molasses Festival," said McCartney.
Besides a more than ample dinner, there was a special flag ceremony.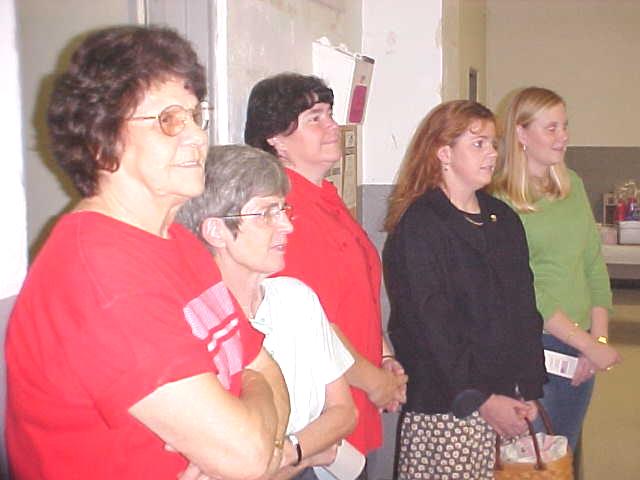 Enjoying the recognition of volunteers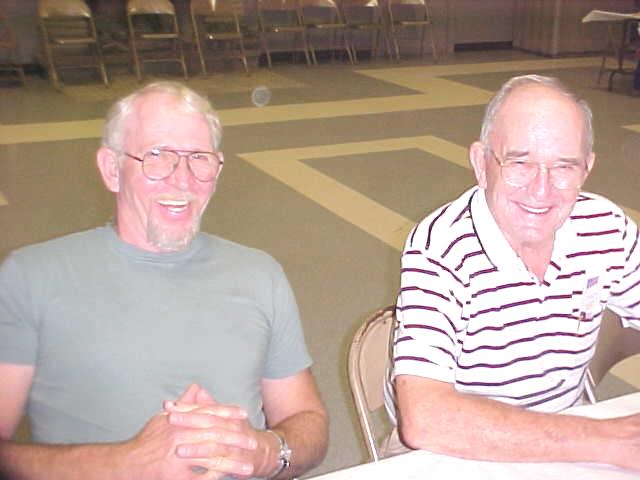 Special "Golden Plunger Awards" given Dave Cottrell (left) and Paul Evans (right) for obvious plumbing problems in the building
Great food enjoyed by volunteers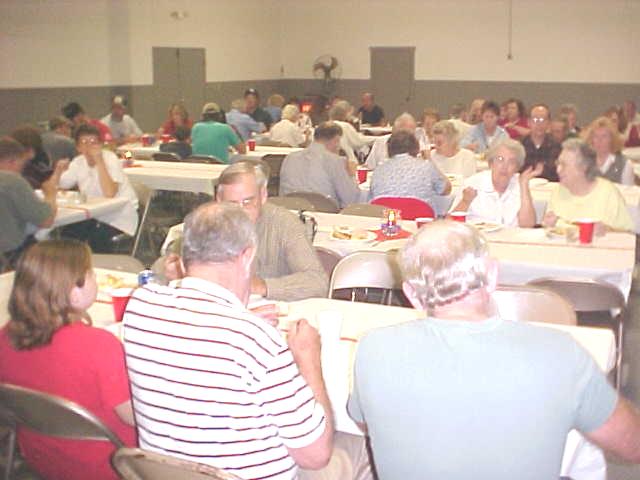 About 75 enjoyed Recognition Dinner