By Bob Weaver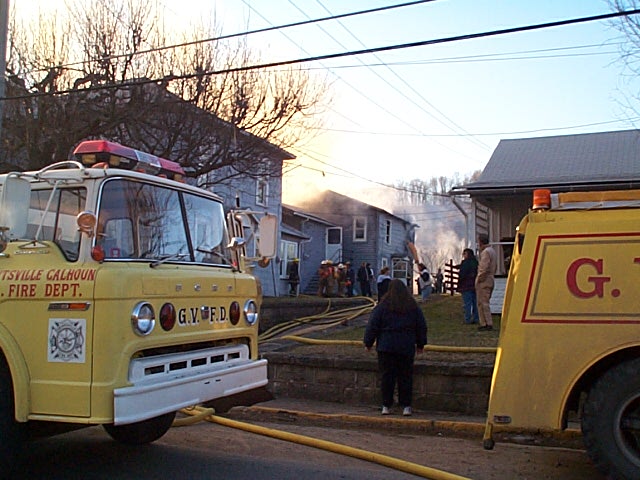 Bennett house just off high street

Fire destroyed most of a two-story dwelling and a storage garage Wednesday evening on Wigner Street, sending dark clouds of smoke over Grantsville. Several other houses and buildings were nearby with an evening breeze fanning the flames. 911 received the call at 3:50 p.m.

No injuries were reported, although dense smoke poured from the building filling the air.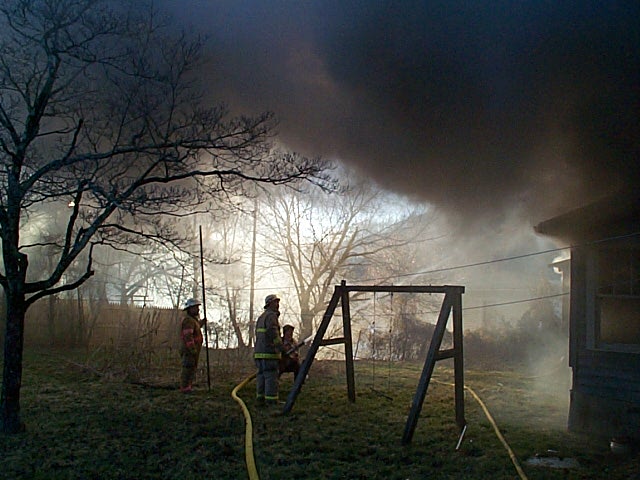 Black billows of smoke pour over firemen

"If you had to have a fire it was good timing," said Assistant Fire Chief Keith Smith, meaning not late at night. Quick discovery and quick response by the Grantsville Volunteer Fire Department managed to get the blaze under control, although it remained a burner for over one hour.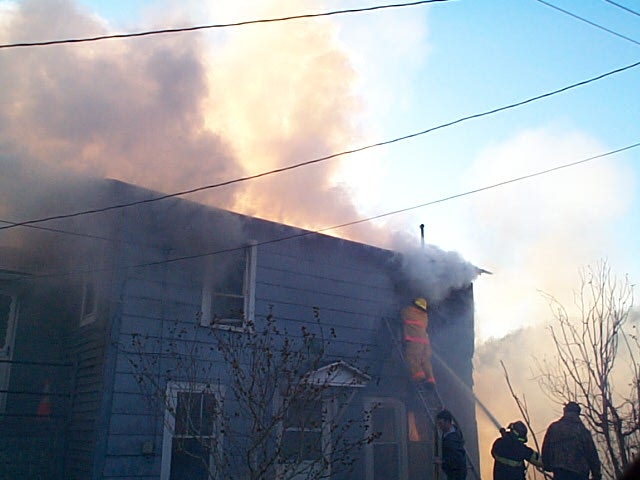 Asst. Chief Keith Smith "eats smoke"

The buildings were located about one hundred feet off High Street, Route 16 north.

Arnoldsburg and Upper West Fork Fire Departments dispatched trucks and personnel, both assisting in squelching the volatile blaze. Multiple fire hoses were used and several pumpers were used. Several Arnoldsburg firemen made entry with breathing apparatus to knock-down remaining pockets.

"When we got here fire from the old garage had ignited an electric pole and the hot wires were crackling," said Smith.

Andy and Nancy Bremar, whose High Street house was very close the burning structure, said they alerted the only occupant of the dwelling, Adam Roberts. Another family had recently moved from the downstairs apartment.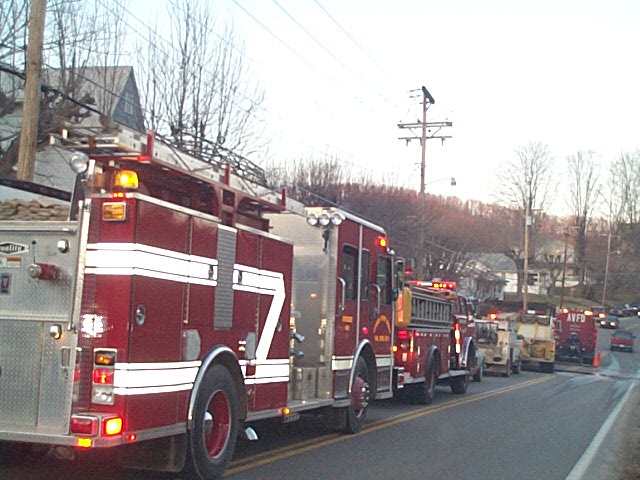 Three fire departments respond

Ray Bennett, owner of the two-story dwelling, arrived at the scene.

Firemen have yet to determine exactly where the fire started, the investigation will continue.

Also responding to the fire, was the Grantsville Police Department and DNR officer Tom Fox.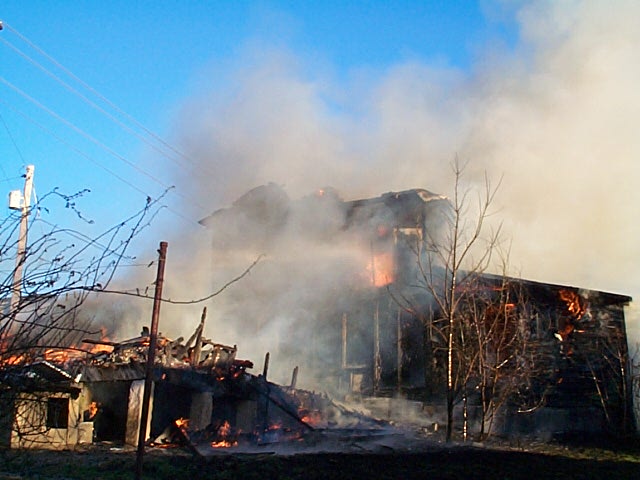 House and garage a shell