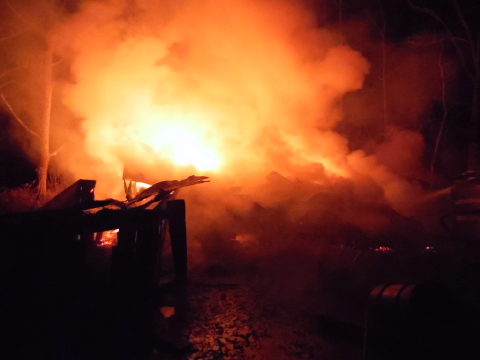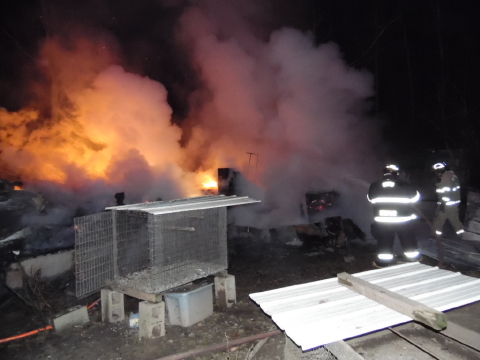 Fire completely destroyed a Little Creek residence occupied by Terry Arthur early Thursday morning.
The structure was a total loss before firemen arrived.
Arthur told firemen that the fire likely started in a stovepipe from a wood stove.
The dwelling was an old Arthur homestead in a remote hollow off Little Creek Road, a few miles from Creston.
There was no insurance on the dwelling.
There were no injuries.
The Grantsville VFD was dispatched about 12:30 a.m., with a warning that ammunition was exploding in the burning structure.
The Elizabeth VFD also responded to the fire scene with Minnie Hamilton EMS.