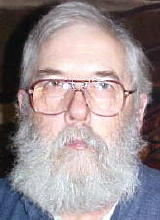 By Alvin Engelke
alvinengelke@hotmail.com

The Creston auction with Col. Dobbins will be Friday, December 5, starting at 6 P. M. at the Creston Community Building. In addition to getting good deals one can eat the special Creston hot dog sauce, visit with friends, tell stories about the big bucks [that got away] and other news.

Generally speaking the deer kill seems to be down but problems with hunters being where they have no business obviously was not. Deer that were harvested were found to be rolling in fat, reflecting the bumper crop of acorns as well as other food, forage, etc. Deer meat stored in mason jars will survive EMP storms, other power outages, catastrophes, etc. and is tasty & nutritious.

Those calling at the Carl Ferrell family for Thanksgiving and deer season included Junior, Roxanne, , Kathy, Joe, Alvie, Betty, Gary, Christina, Matt, Brandon, Anna, Austin, Mary, Missy, Angel, Asia, Nickie & Punkin.

Elbert Myers, Laura Wilson & Judy Taylor were all calling in Creston over the weekend.

Charles Russell was calling on Mr. & Mrs. Parris Parsons, Ray Gumm and brother Euell at the Miletree Center. Harold & Ginnie Bennett were calling on Evon McCutcheon & Edith Kittle.

Brian "Keith" Dooley, age 51, died suddenly apparently with a heart condition. He had had a problem in the summer but he allowed as how he had overheated & had no problem that needed medical attention.

R. P. Marks & family were among those calling at the "Cooter " Marks residence on Millstone.

Mr. & Mrs. Todd Rhodes, daughters & a friend from Hickory North Carolina were calling in Creston Friday afternoon.

Judith Ann Fulks, age 64 of Parkersburg, passed away Nov. 20 in Riverside Methodist Hospital in Columbus. She was the daughter of Loy A. & Charlotte June Brant Snyder. Internment was said to have been at the Snyder/McCray cemetery at Creston on Monday, November 24. While the hearse & all were there Monday morning, folks cannot find the grave.

Local residents have been following the commotion out in Missouri and the riots & demonstrations that have ensued. The Big Eared One told the demonstration leaders to "stay the course" and now it has been shown that the leadership included the Communist Party which has an obvious reason to cause commotion and trouble world wide. Responsible civil rights leaders noted that there were paid demonstrators there and it is no secret that Frank Marshall Davis who helped raise dear leader was active in the party as was ValJar's family (Valerie Jarrett, the head poohbah in the white house). ISIS the Moslem terror group offered to help the rioters and the Big Eared One has decided to release more terror leaders from Club Gitmo to go back to help ISIS and other terror groups fight Israel, America and anyone else in their way. A bomb plot there was foiled when the EBT card was found to be used up. Elsewhere EBT cards (food stamps) are used to buy dope and now bomb parts. Now is the time to restrict food stamps to dry beans, flour, meal, rice, macaroni and powdered milk. Of course some stores wouldn't sell near so many lobster tails to welfare kings.

Russia had a successful test of an ICBM from one of their new nuclear submarines and China is building more blue water navy ships while the "fundamental transformation" guts America's military.

John Adams wrote, "Our constitution was made only for a moral & religious people. It is wholly inadequate to the government of any other." Along those lines, deal leader might be compared to King Zedekiah [for those who cling to their Bibles].

Some would say that problems in the Arab world do not impact Creston but such is far from the case. Now that America is the #1 oil producer in the world, thanks to the Marcellus, Utica and other shale plays, the world oil equation has shifted. The Arabs have decided to "wage war" against the shale production in America [& the Athabasca tar sands oil in Canada] by creating a glut and dropping the price of crude. Oil was over $100/bbl. but is now apparently under $70 with the talk of it going lower. One don't need no advanced degree to figger that a 30% drop in the price of what one is selling will not have a significant impact. Natural gas which had brought as much as $15/mcf now sells for under $1.50/mcf. with consequences that are obvious, especially as concerns "legacy producers". it was reported that some more wells in local counties have changed hands.

The new leadership in the W. Va. Legislature indicated that they intended to pass legislation that would repeal the law passed by Broadway Joe at the behest of his buddy the Big Eared One that required power plants in W. Va. to cut down the amount of W. Va. coal that was used (by25%). It will be interesting to see if Senator Joe allows Earl Ray to sign the bill into law.

There was snow Wednesday morning and slick roads but then it warmed up and dandelions are again blooming and bryophytes are photosynthesizing. Folks along W. Va. 5 (west of the LKR bridge) were without power as a result of the big wind on Monday and telephone line internet was not available.

Antero, the big Marcellus driller, announced that the IPO for their midstream company was entirely sold out raising $1.1 billion. They can now sell the gas at the wellhead to themselves and reduce royalties, county taxes, state severance taxes, etc. unless the leases expressly prohibit such deals.

Sunoco announced that they are going to build 2.4 million bbl. of NGL storage near Philadelphia, likely mostly for export. The storage will consist of 300,000 bbl. of ethane, 600,000 of butane and 1.5 million bbl. of propane. The facility is at the terminal of the Mariner East 2 pipeline that will bring the goodies from the Marcellus field and will be less expensive that the transport of the products to the Texas gulf facilities.

The views and opinions expressed herein are those of the author and do not necessarily reflect the views of the Hur Herald.