For the first time the Calhoun High homecoming parade was shifted from Grantsville to Route 16 near the Calhoun Middle/High School campus. The pre-game event kicked off at the Mount Zion Drive-In and proceeded south to the school's parking lot.
The crowning of Queen Leah Harold and her court was a half-time event at the Calhoun-Roane football game.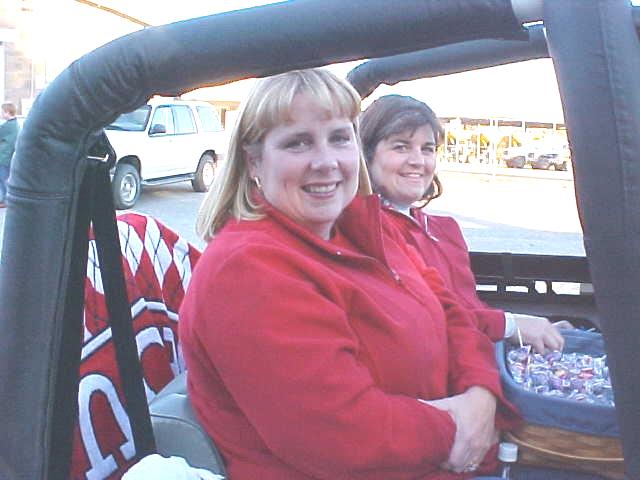 Kelley Houchin and Kathy Conley homecoming Parade Marshals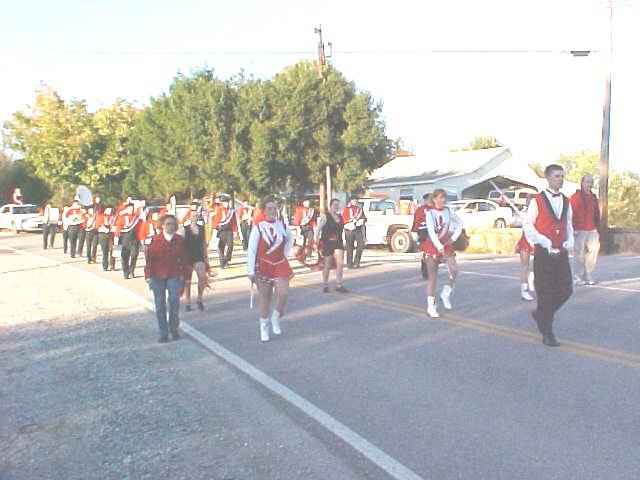 The Red Devil marching band
Homecoming Queen Leah Harold, daughter of Randall and Beverly Harold of Chloe (crowned by previous 2001 Queen Maryellen Bell; Senior Princess, Emily Yoak, daughter of Sharlene Heiney and step-daughter of Charles Heiney of Grantsville, escorted by Jared Brewer; Senior Princess, Britttany Law, daughter of Bill and Connie Law of Grantsville, escorted by Tim Parkin; flower girl Karlie Johnson, 3, daughter of Rob and Crissy Johnson of Grantsville; crown bearer, Boston Slade Evans, 5, son of Brian and Jessi Evans of Creston.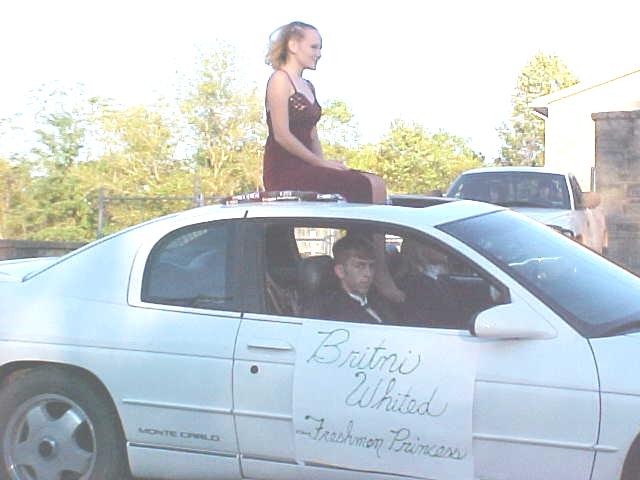 Freshman Princess Britni Whited, daughter of Jack and Deloris Whited of Pleasant Hill, escorted by Tyson Price.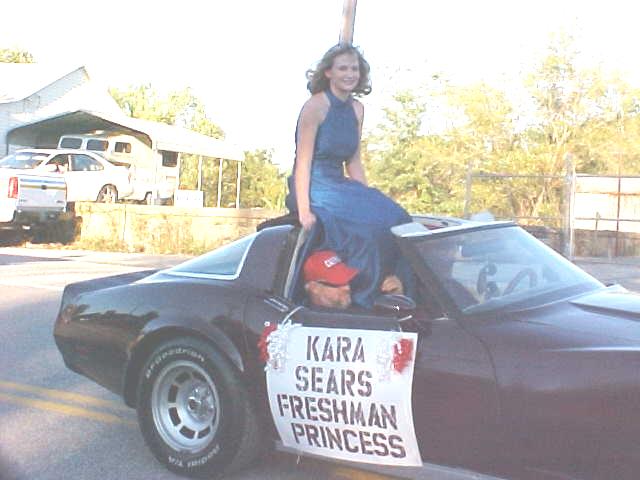 Freshman Princess Kara Leigh Sears, daughter of Alan and Vicky Sears of Chloe, escorted by Eric Metz.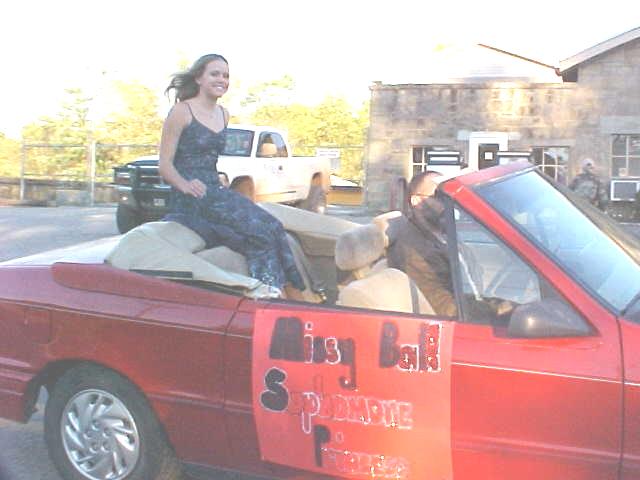 Sophomore Princess Missy Ball, daughter of Gerald and Shirley Ball of Grantsville, escorted by Michael Stanley Batten.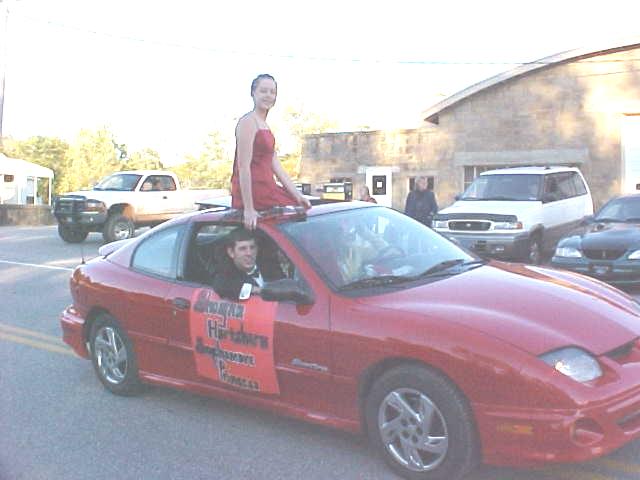 Sophomore Princess Shayna Hartshorn, daughter of Cindy Morgan and Kevin Hartshorn of Grantsville, escorted by Justin Craig Metheney.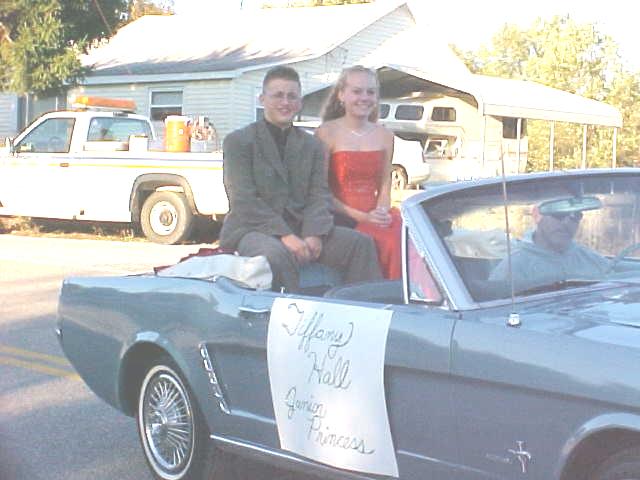 Junior Princess Tiffany Hall, daughter of Curt and Lisa Hall of Arnoldsburg, escorted by Dustyn Nichols.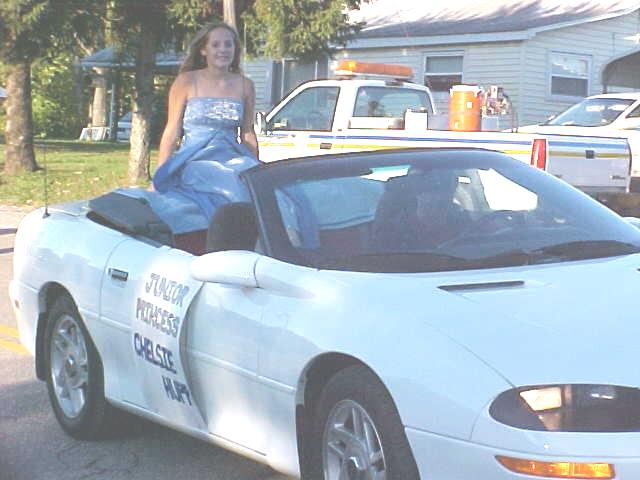 Junior Princess Chelsie Hupp, daughter of Russell and Regina Hupp of Creston, escorted by Joey Park.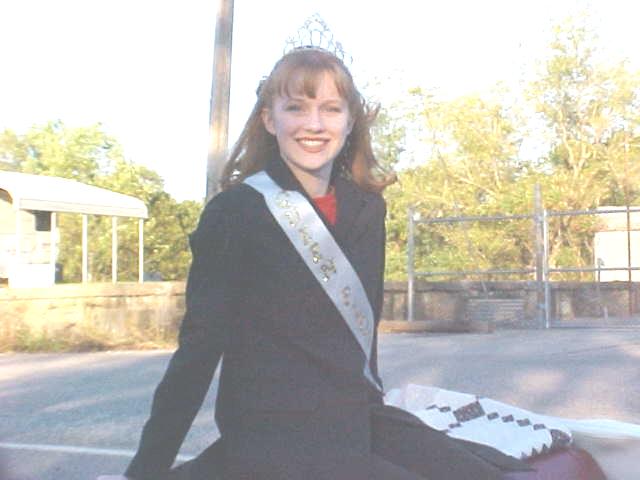 2002 Queen Flora Sarah Lynch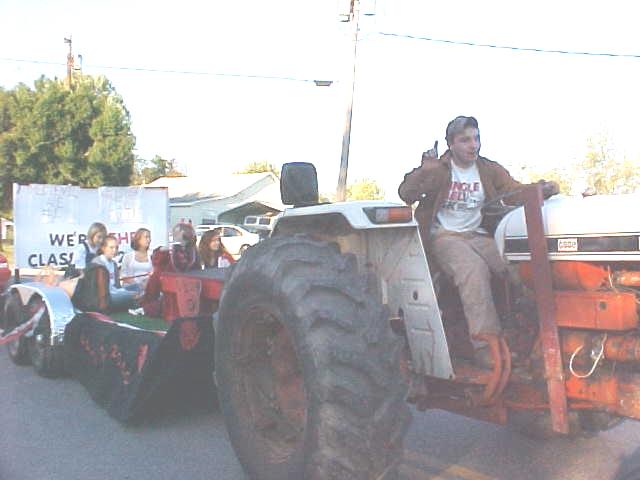 "I'm Too Sexy For My Tractor" Brian Morgan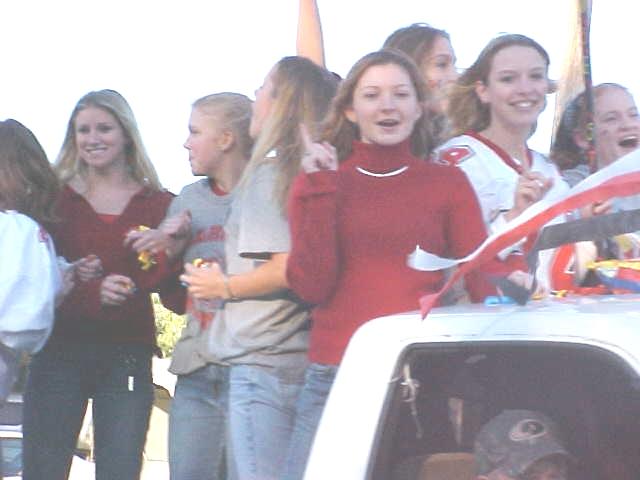 Cheering for a Red Devil win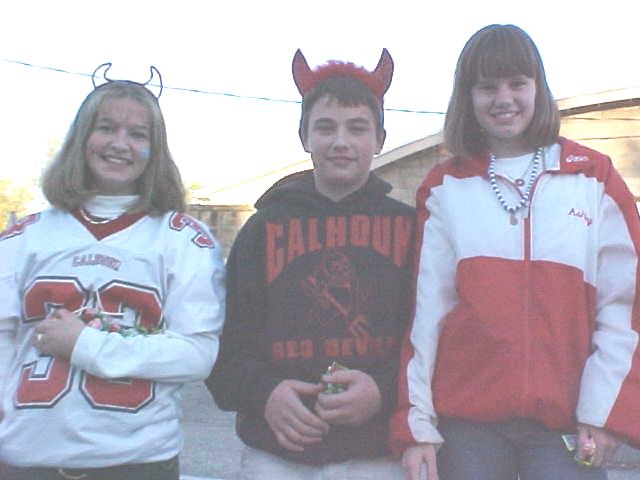 Parade participants