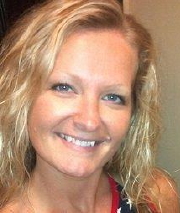 UPDATE - No arrests have been made in the Cindy Ball, 38, murder case, with the Wood County woman's body discovered late October in the woods near Munday, Wirt County.

The woman had been shot to death.

State Police Sgt. B.J. Curran says the investigative team is following leads and believes multiple suspects were involved along with one main suspect.

ORIGINAL STORY (10/27)The Wood County Sheriff's Office said a body found in Wirt County Friday afternoon is that of missing person Cindy Ball, 38, also known as Cindy Dilo.

It appears to be murder, with an autopsy report due this week.

The body was discovered in a wooded area by a hunter on Sugar Camp Road, about a mile or so from the Village of Munday.

Troopers said she suffered a gun-shot wound to the back of her head. They said they do not believe she was killed at that location.

Ball had posted on Facebook about a man stealing things from her car, then later on, according to the post, he slashed all four of her tires.

Her abandoned car was discovered at a Overtime Sports Bar in Parkersburg.

A family member had reported her missing on October 22.

No one has been taken into custody, but police do have a suspects.