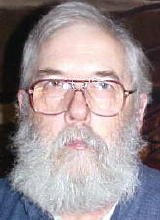 By Alvin Engelke
alvinengelke@hotmail.com

The big Creston ATV fall poker run will be Saturday, September 27. Signups end at noon and riders can leave the building at 9 A. M. The ride starts at the Creston Community Building, just off W. Va. 5 at Creston half way between Grantsville & Elizabeth. There will be a 50/50, door prizes, tee shirts, cookbooks, breakfast [sausage & biscuits] food and a scenic ride that goes right through the middle of a paw paw patch. The tasty treats are just now getting ripe and are delicious. Make sure your chariot is full of fuel or bring along an extra can. There will be plenty of places for those who like to "play in the mud and water".

There will be a revival at the Burning Springs M. E. Church, Monday September 29 and Tuesday, September 30, starting at 7 P. M. Rev. Stilgenbauer from the Pisgah church will bring the message and Pauline Brumfield and the musicians from New Home are working on special music for those who come out. All, of course, are welcome.

BD Oil Gathering's annual hog roast will be Friday, September 26 at their facility on Mitchell's Lane near Marietta. They are known for putting on a spectacular feed.

Several local oil & gas men & women attended the Ergon catfish fry at the St. Marys marina. Almost 600 folks came to chomp down on the deep fried fresh catfish that was fetched to the occasion from Yazoo City, Mississippi.

Rev. Keith Belt filled his regular appointment at the Burning Springs M. E. Church. He noted that he had broken a tooth eating cereal but his wife wasn't present to confirm the story.

Gladys Cain is a faithful reader of the Creston News and after she reads the paper she shares it with Edith Kittle who likewise keeps up on "all the happenings".

Betty Burchard, age 83, passed away after a long illness. She was born in Creston the daughter of David Lloyd (Preacher) and Rosa Mae Villers Snyder and was a former employee of the Wirt County Circuit Clerk's office and was active in the Farm Bureau. The past few years she stayed with her daughter & son-in-law Mindy & Jim Miracle in Vienna.

It was reported that both Jack and Helen Nutter are not doing well at all. When Helen fell down in Georgia they put her hip together with a screw and it is said to be coming out.

The Mothman who actually is Jack Nutter's cousin was reported to be hunting for bear meat up in the mountains.

A good crowd was on hand for Dave Dobbins auction Friday evening in Creston. The next auction will be October 17th. In addition to Bobby Ray Starcher being in a bad shape, daughter Carole has been hospitalized in Erie Pennsylvania for over a month now. They will, obviously, not have an October auction.

A big crowd was on hand for the Stutler and Schrader (Shrader) reunion Sunday at the Creston Community Building.

Gail Grim who now lives in Vero Beach Florida came in for the Grim reunion and spent some time visiting are relatives and friends, etc. His brother and some of his boyhood friends took him to Egypt but he didn't get to see Cleopatra but he did get to go on his first four wheeler ride.

Leaves are starting to turn and mast is starting to fall. The bushytails should be fat as butterballs and the deer and turkey should not go hungry. Screech owls are now making their eerie noises, joining in with the hoot owls.

Local hunters have been harvesting squirrels and bow season comes in on Saturday. Trappers have been busy making stakes to hold their traps. Locally, game is plentiful.

ET Rover pipeline announced that they were going to build a 42" pipeline in the upper Ohio Valley. This would seem to compliment the 42 inch line Mother Hope (Dominion) contemplates building through central W. Va. to North Carolina. Speaking of pipelines there has been a lot of work on the Columbia Gas compressor station at Truebada (between Glenville & Sand Fork on W. Va. 5). When asked why the work was gong on 7 days/week it was noted that Antero was picking up the tab for all the construction.

Mike Shaver, the headman of Mountain V was calling in Creston one day last week.

Several Brooksville and Creston oilmen & oil women attended the SOOGA (Southeast Ohio Oil & Gas Association) training at the Oil Haulers facility north of Marietta. There it was explained that the Junior Damnbuilders (Army Corps of Engineers) had blocked Green Hunter from hauling brine from horizontal wells in barges on the Ohio River as it was "hazardous waste". It was noted that brine from vertical wells, even Utica & Marcellus wells, is not hazardous. The reason is that "horizontal wells are fracted" and the green weenies are trying to get the DOT to make a similar ruling to foul up the hauling of brine by regular tanker trucks.

Enervest announced that they have figured out how to economically recover the oil from the "oil window" of the Utica shale. Earlier Cabot had told that their Wood County well was "dry, couldn't get the oil out". A wag noted, "Was the oil powdered?" An executive from another Marcellus & Utica major player noted that he expected Cabot to "bad mouth the area so they could get leases cheap".

Antero permitted a 10,800' Utica (Point Pleasant) well near Paden City in Tyler County. It is reported that lots of liquids are being hauled from Triad Hunter's Utica well near Middlebourne.

The W. Va. DEP has come up with preliminary rules for the testing of the oil tanks that were caught in little senator Unger's tank bill. One producer noted that the big boys spent all their time worked for forced pooling and ignored a real problem facing oil & gas producers caused by a poorly crafted bill passed under pressure down at the Mouth of the Elk.

The big boys want to hold royalties for the peasants at 12.5% (1/8) net but those who check out drilling programs note that the royalties specified in them is 25% (1/4). The State of West Virginia has placed out for lease 23 miles of the Ohio River in three counties and the minimum royalty is 20% (1/5). It was reported that when a Doddridge County commissioner asked why he wasn't paid on the gas liquids by EQT he was told, "Where do you see in your lease that we have to pay you!"

CNX said, "Oh that is included in the gas." He could have just as well said, "We steal those".

Ginseng season is now in and last year "sang" was fetching $800 or so/lb. The DNR confiscated a six figure amount of early dug (illegal) sang down in southern W. Va. Sang is used by the Chinamen in the place of Viagra and Cialis and West Virginia wild grown is said to be the best in the entire world.

The price of local Pennsylvania grade crude oil dropped to $91.41/bbl. while drip fetches $69.91, Marcellus & Utica light $85.41 & medium $91.41/bbl.

Local residents are concerned about the increased terror threat and those with a military background are appalled at the approach the Big Eared One is taking. For perspective one might read how Jeremiah tried to advise King Zedekiah.

The views and opinions expressed herein are those of the author and do not necessarily reflect the views of the Hur Herald.