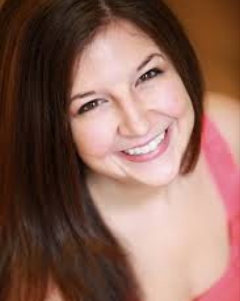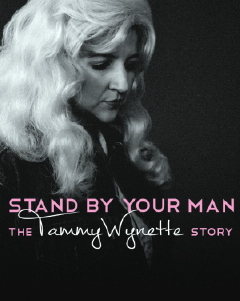 Hannah McGinley as Tammy Wynette in GVT's
"Stand By Your Man: The Tammy Wynette Story"
Sutton, W.Va. - "Sometimes it's hard to be a woman." No one knew that truth quite like country singer Tammy Wynette. And she sang about it. She sang about it a lot.
Greenbrier Valley Theatre, the State Professional Theatre of West Virginia, will bring her poignant and tumultuous story to life in Stand By Your Man: The Tammy Wynette Story, one night only, on Saturday, September 20 at the Landmark Studio for the Arts in Sutton, W.Va. at 7:30 p.m.
Tickets are $12 and will be sold at the door. For more information, call the GVT Box Office at (304) 645-3838 or visit www.gvtheatre.org
Before she was known as the 'First Lady of Country Music' Tammy Wynette was Virginia Wynette Pugh. From humble beginnings on a cotton farm in Mississippi, her determination to succeed in a male-dominated industry would make her one of the most well-known names in country music.
Wynette released 20 number one singles, won two Grammy Awards and sold more than 30 million records, grossing over $100 million. "Stand By Your Man" is still the top-selling single in the history of country music.
"She along with Dolly Parton and Loretta Lynn, definitely inspired the later women in country music with her passion, since it was mostly a man's business until she came on the scene, hence her nickname 'The First Lady of Country Music,'" said Hannah McGinley, who portrays the tenacious country star in GVT's upcoming production of Wynette's life story.
Growing up in the heart of country music, just outside of Nashville, McGinley admired more than Wynette's pioneering journey through the country music industry, but her powerful voice as well.
"I think my favorite thing about [her] music would be the genuine way in which she feels all of her songs. There is a quiet calm in a lot of her ballads, seemingly on the verge of tears, that is outstandingly powerful," McGinley added.
Stand By Your Man: The Tammy Wynette Story delves into more than her astonishing career as a country music artist and her tumultuous five marriages. The production gives insight into her youth, where her interest in music took root and her struggle to make it Nashville.
"Tammy was absolutely determined to succeed, even though her circumstances were almost wholly against her. I find her tenacity intensely inspiring," said Micah Labishak, who plays a teenage Wynette.