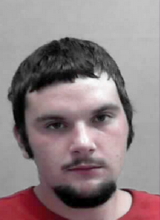 A Roane County man, Nicholas Roberts, 19, of Gandeeville, was charged by State Police in Calhoun County Sunday night related to an incident on Crummies Creek.

He was charged with assault.

Trooper B. K. Shingleton, in a criminal complaint, says Roberts was at a residence wanting to fight and holding a gun to the head of Levi Harris, apparently on Crummies Creek.

The report says Roberts and his associates left the residence going to Roane County, while police were enroute to the scene.

The State Police and the Roane County sheriff went to Beech Road where they intercepted the vehicle in which Roberts was a passenger.

Police discovered a 380 caliber gun and a case of Bud Lite beer.

Roberts was incarcerated in Central Regional Jail, but has posted bond.