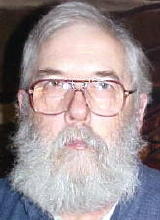 By Alvin Engelke
alvinengelke@hotmail.com

Rev. Keith Belt filled his regular appointment at the Burning Springs M. E. church. He and wife had been vacationing at Myrtle Beach but he noted he could have saved a lot of money by taking a trip to Munday Beach, sometimes known as "Redneck Beach".

Several area residents attended and participated in the Wirt County Fair. There was a big crowd on hand Friday night for the livestock auction and, of course, a throng for the mud bog. Needless to say, the helpful UPS man Johnny Staats was a big draw in the music department.

A big wrecker was called to retrieve a big truck that wrecked on W. Va. 5 near the county line and on Sunday morning a dark pickup truck missed the curve just before the van Clief driveway [just east of Sanoma road] and looked somewhat the "worse for wear". The gendarmes, ambulance, wrecker, etc. were all on hand.

Charles Russell was calling on Mr. & Mrs. Parris Parsons, Ray Gumm and brother Euell at Miletree and was attending to business in Spencer.

The Wirt Oil & Gas group met Friday with Dr. Chase from Marietta College, Atty. Glen Krassen, etc. concerning the wording of the lease for the acreage in the group. Those who have not returned their paperwork or who have not yet signed up should do so soon either by going to the office in Elizabeth or contacting other members.

Cabot which has announced a horizontal Marcellus in Wirt County as well as Utica wells offered one fellow a 12.5% net lease on 85% of the inside FERC price[not stated but understood] with a stipulation that the company could sell the products to a subsidiary. Not so long back one of the Rockefeller companies sold the gas at 25 cents to itself on one side of the hill [for royalty and tax purposes] and then resold it for $2.50 and just laughed about who slick they were. Cabot gets 25% royalty on their minerals. Earlier HG Resources announced plans for a number of horizontal wells on Laurel, just over the hill from Brohard in the Hartley field.

Other firms leasing in the area put out net leases without any accounting, leasing all strata for "one low price" and language that allows them to make waste storage areas [for nothing] under one's land and for free takes all of one's underground water. There are no free gas clauses and storage is also given away for free. Based on prices in Texas and elsewhere the royalty here should start at 25% and the signing bonus should be somewhere above $10,000/acre for the Marcellus and the same again or more for the Utica.

Folks should go see the size of the compressor that is being placed on the Triad Hunter Utica location (Stewart well) near Middlebourne to get an idea of the volumes of gas and liquids that these wells will be producing.

Mr. & Mrs. Arlen Edmundson who now live in Phoenix were visiting Mr. & Mrs. Alvin Engelke. They took a tour of Marcellus & Utica activities, including the Sherwood Mark West fractionation plant, the rotary rig on the Annie Haymond pad, pipelining on Lizzie's Roost and the big compressor station at the head of the hollow, the new well pads being built near Joseph's Mills and Pursley and the very impressive Utica pad just downstream from Middlebourne. This was in addition to all the tanks, equipment and worker vehicles at numerous locations in Lewis, Harrison, Doddridge, Ritchie, Pleasants & Wood Counties. As Mary said when she e-mailed her children, "We saw zillions of dollars of equipment!". Arlen, long ago, worked at the BE (Bucyrus Erie) factory in Milwaukee. Bucyrus Erie made drilling rigs and many local holes were drilled by BE-36s. Some years back buyers came around purchased many of them and sent them to Mexico.

Antero Resources, one of the big Marcellus & Utica drillers that recently made an ethane commitment to the proposed ethane cracker down at Washington Bottom, recently announced that they made a deal to sell ethane to Sweden so that the finished products can be made there. Under many of their leases the mineral owners will have to pay for the transportation "over across the waters".

Mountain V has permitted two horizontal Devonian shale wells on Owl Hill in Wirt County in a farmout from M & A Well Service and Buckeye has permitted two more horizontal Berea Grit wells on Yellow Creek in Calhoun County. Buckeye owns the old Okmar leases.

Freddie Bush hauled out some more logs from the Bingman property at Creston.

Local residents, like folks elsewhere in the biggest oil field on the planet, continue to get letters from slicksters offering to buy minerals. It would seem that they want to relieve one of having to deposit bonus checks and monthly royalty checks for the next couple of generations. Most of the are not even authorized to do business in the State of West Virginia.

Broadway Joe and his regent Earl Ray are having financial troubles with their management of the state budget with the crash of the coal business and the loss of jobs. while the oil and gas boom is astounding, it has yet to make up for the jobs that the Big Eared One and the EPA killed in their fundamental transformation of America which they hate. Many fear that he and his handlers will stop the oil and gas business as well. State revenues are getting "behinder" each month.

The state road has painted numbers on W. Va. 5 going up the hill from Creston which is usually an indication that there is a paving project in the works.

The price of local Pennsylvania grade crude is $96.65/bbl. with drip fetching $75.15, Marcellus & Utica light $90.65 and medium $96.65/bbl.

The views and opinions expressed herein are those of the author and do not necessarily reflect the views of the Hur Herald.