UPDATE - Roane county authorities believe searchers have found the body of missing man, Calvin Westfall.

Friends of Westfall alerted deputies Saturday they found a body in the woods, indicating that Westfall died of a self-inflicted gunshot wound.

Westfall had been missing from his residence since Thursday morning.

An autopsy will be performed to confirm the identity.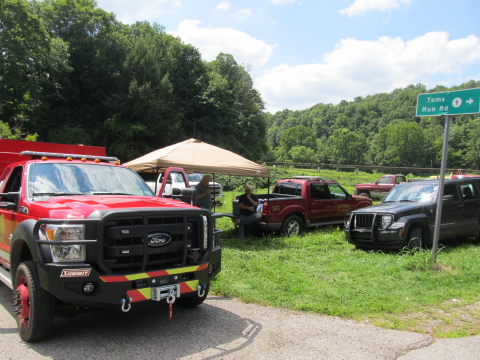 A large number of responders and volunteers combed the rugged, wooded area of Toms Run in Roane County for a second day Friday, with a command post set up on Spring Creek, manned by the Clover VFD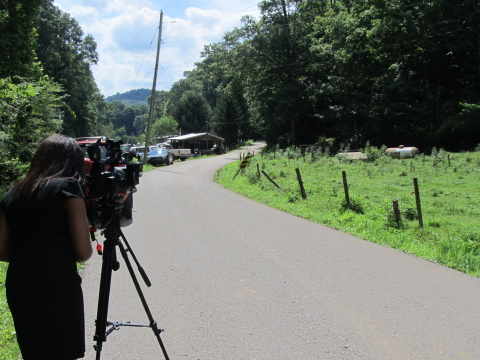 A WCHS-TV reporter photographing area from
which the man disappeared, the search is being
conducted in a rugged, hilly area to the right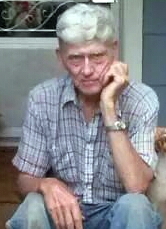 Roane authorities resumed a search Saturday for Calvin Westfall (left) in his 70s, who apparently left his residence Thursday morning, going into the woods.
The Roane County Sheriff's Department told the Herald a large number of individuals have been searching the rugged woods in the Toms Run area of the county Thursday and Friday.
Deputies said they located part of Westfall's shirt and his four-wheeler.
A cadaver dog was brought to the area to help with the search.
A Roane deputy told WCHS-TV that the man left Thursday morning to work on his farm, making statements that "We wouldn't find anything of him but his bones."
Westfall reportedly took a 9mm pistol and his dog and left his wallet, medications and personal effects at his house.
Allegations reported in state media regarding an incident of impropriety could not be confirmed, and family members told the Herald that his disappearance was not connected to an earlier incident reported to authorities.
Saturday morning, family members ask that community members would be welcome to join the search, and ask for prayers for the missing man.
Responders from Gandeeville, Reedy, Spencer, Walton and Clover participated in the search Friday, with the Clover VFD manning a command center on the Grace-Spring Creek Road.