UPDATE - A third suspect has been arrested in a brutal attack and robbery on a Clay County businessman.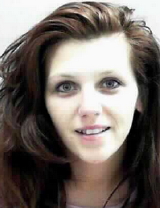 Stephanie Lynee Parham, 22 (right) has also been charged in the incident and is in Central Regional Jail with bond set at $50,000.
Parham is the third person arrested in the incident.
She is charged with accessory before and after the fact, grand larceny, robbery, assault during commission of a felony and malicious assault/wounding/battery.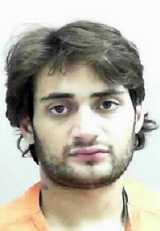 ORIGINAL STORY - A Clay County man Brenin S. Bird, 27 (left) has been arrested by the State Police for the brutal assault of Jesse Sez, in his 70s, during a robbery at his restaurant at Maysel on July 17.
Bird, after beating Sez with a baseball bat, took over $6,000 before disappearing into the woods. Police discovered the bat used in the assault.
State Police say a confidential informant provided information that led to the arrest of Bird.
The criminal complaint says that Bird took his girlfriend, identified as Stephanie Parham, to Summersville Walmart where he purchased a $300 ring, numerous earrings costing $100 and tools.
The informant, in the compliant, told State Police they had received phone calls from Parham regarding the purchases, advising it was related to the robbery of Sez.
During a phone call, the informant said she heard Bird, in the background talking about "pulling it off."
Police were able to locate money bags which had been thrown over a hill and later located a briefcase which contained the money on Daubenspeck Mountain on State Rt. 36.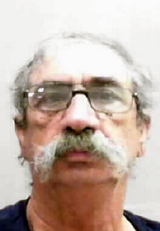 Police say they arrested Bird at the residence of James Starcher and Nikki Schoolcraft at Belva.
Bird has been charged with robbery, grand larceny, assault during commission of a felony, and malicious assault and wounding. Bond is set at $100,000.
James Clayton Starcher, 68, (left) has also been charged by Clay authorities with malicious assault, robbery, grand larceny and accessory before and after the fact.
His is in Central Regional Jail with bail set at $100,000.