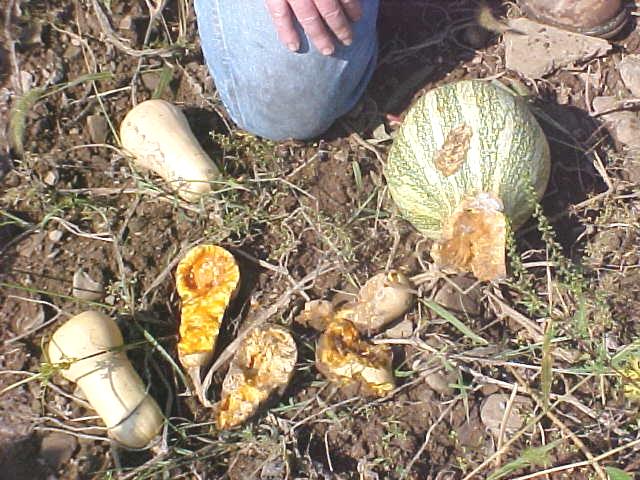 Deer munched the veggies in Shock's garden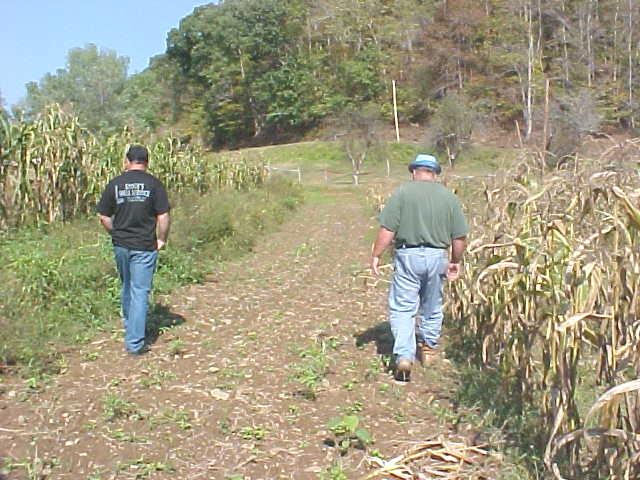 "Just how they got in, I don't know."
"We live in a zoo down here on Sycamore," said Bill Shock. Shock, owner of Shock's Well Service, wanted to raise a really good garden this year, but the deer had other ideas. He said he and his family do a lot of vegetable raising and canning and enjoy the fruits of the earth.
Despite a yeoman's effort to construct barbed wire and other fencing, in addition to multilevel electric shockers, the deer invaded the garden over the weekend, munching the veggies and completely destroying much of the crop.
Shock said he spent about $1000 on his garden this year, including watering the crop from a well.
Exactly how they got through or over the fence is somewhat a mystery. "I guess one of the deer leader's showed the others how to do it," said Shock. "It seems like we need better deer control," he said, saying the focus is against the farmer and homeowner to grow much of anything. "It is becoming almost impossible." He said they have become like giant rodents.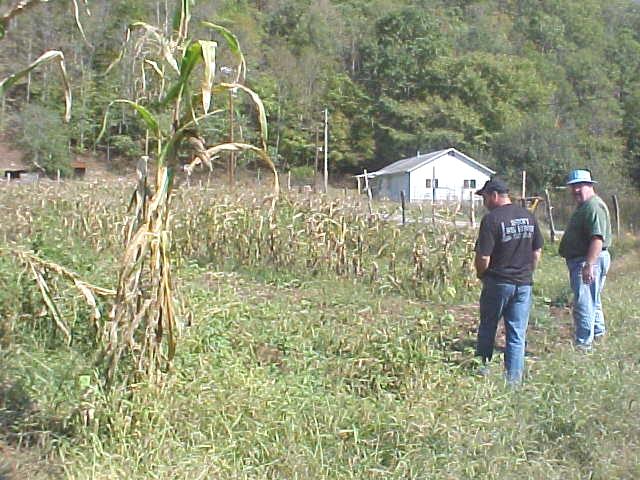 Bill and son Tom survey damage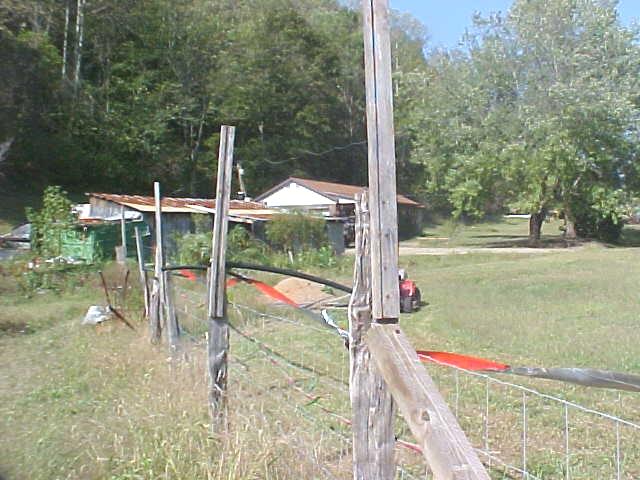 "The fencing doesn't get much better than this." (Upper strand not visible)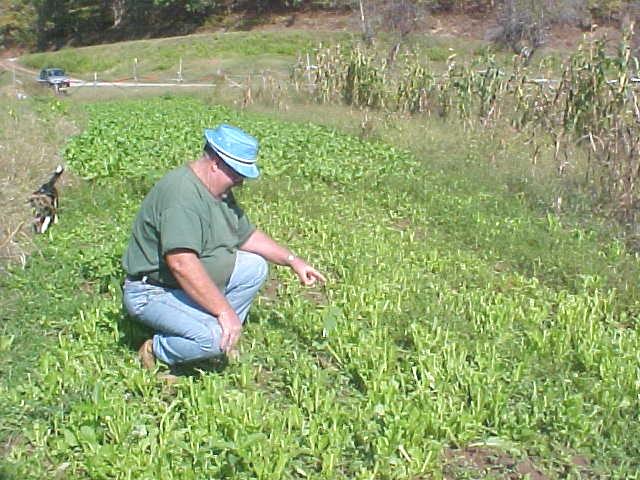 "Just like giant rodents, I tell ya."
"The DNR want to sell more licenses and promote hunting, which is a good thing, but what are we to do?" he asked.
Shock says it is getting more difficult every year. "They've eaten all the plants and shrubs around the house."
Shock contends the health of the deer herd is getting worse.
"Do landowners who want to grow their own food, like I do, have a voice in this?" he asked. "Apparently not," he concluded.