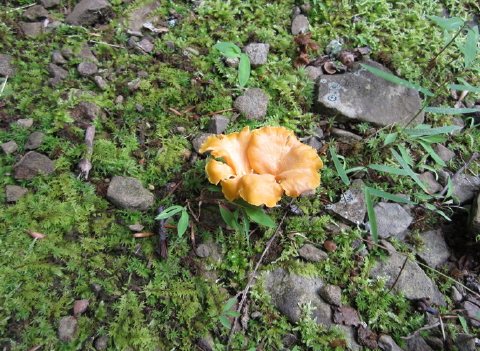 In local woodland, the site of Chanterelle mushrooms starting to make their annual appearance has begun. The modest rainfall we have had combined with moderate temperatures has created ideal conditions for the woodland delicacy.
By Forester, Russ Richardson
Prized for their rich flavor, Chanterelle mushrooms are a hot commodity in urban restaurants and farmers markets anywhere close to a city.
Although it is supposed to be illegal to sell wild picked mushrooms at West Virginia farmers markets such is not the case in other states like Ohio and the Marietta Farmers Market would love to see some people selling Chanterelles.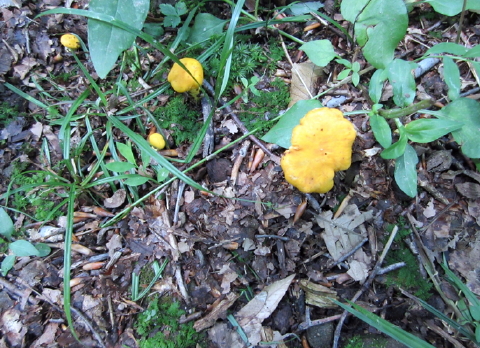 Early in the season, Chanterelle mushrooms will appear as little orange buttons on the ground, often in the middle of an ATV trail or old woods road. Patches of Chanterelles can reappear and develop in the same location for years and good harvesting practices, such as harvesting with a knife can prolong the life of a Chanterelle patch indefinitely.
Normally, Chanterelle mushrooms will show up shortly after the first day of summer and they can be found into mid-August or for as long as the weather stays damp. In drought years, they are very uncommon.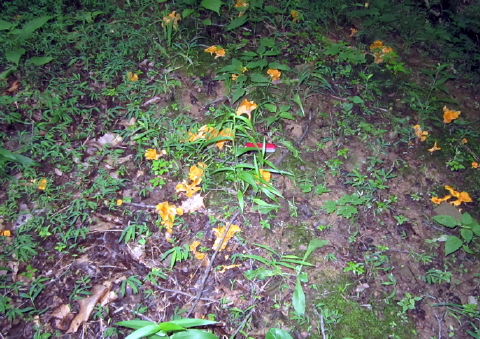 Chanterelle mushrooms are found in rich woodland in thick patches that can cover many acres in a growing season that normally lasts at least a month but they can be found in protected locations until as late as mid-September.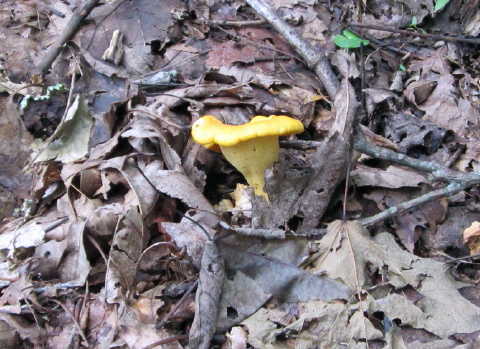 However, unlike morel mushrooms where almost everyone keeps a count of how many they pick in a day, it is possible to find a good patch fill a grocery bag with Chanterelles in less than an hour.