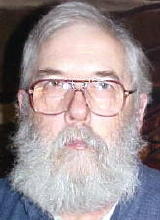 By Alvin Engelke
alvinengelke@hotmail.com

The big Creston ATV poker run is scheduled for Saturday, June 28 at the Creston Community Building. Folks can start on the run at 9 A. M. with noon being the deadline to signup and leave. It should be a fun route and it was noted that trees that fell during last year's super storm or derencho were removed from one road which is to say some will never have been there before.

Austin Westfall is recovering after it was discovered that he had a broken toe and what was thought to be a toenail was actually a bone sticking through the skin.

Local gardeners have been having problems with some illegal aliens. The Mexican bean beetles are feasting on bean plants and the Colorado potato beetles are feasting on the Irish cobblers, Kennebecs and Pontiacs . There is a lot of concern about the illegal alien children that have flooded the nation. Public health professionals are appalled at the federal lack of response to disease and now it was learned that the federales advertised in January for a contract to deal with 65,000 children without parents. It was also said that ads were run on central American Tee Vee stations telling of the good deal of being brought to America by the drug cartels and coyotes. Obviously, lawlessness is the rule of the day.

Those who have ever had dealing with the IRS were amazed when the head honcho said we only keep our records for six months. Wonder how that would go in an audit? Anyone dare to try?

Those who are in the Wirt Oil & Gas group should turn in their new forms to be included. One does not have to relist the property --just the names, addresses, contact info, etc. There is an office in the old credit union office in Elizabeth.

Several local folks got to spend "quality time" in Iraq, visiting scenic Baghdad and other "tourist" sites. Then the big eared one sided up with the Muslin Brotherhood, Hillary's gal pal Huma and their offshoot As Quada and now it would appear that all the lives lost, soldiers wounded, money spent was in vain as America's pullout created a vacuum that was filled by the terrorists that were armed with the weapons that came from Benghazi (remember some murders there and the military was told to stand down and not go rescue "those left behind".) Anyway all this had caused a major increase in the price of crude oil.

Local Pennsylvania grade crude is now $106.76/bbl. with Appalachian light sweet (drip) fetching $82.28, Marcellus & Utica light $97.83 and medium $105.76/bbl.

Those who were out and about discovered that gasoline in southern West Virginia is as much as 40 cents/gallon cheaper than locally. Some wonder if, in certain areas, firms must be 'required' to pay 'protection' as part of the funding of the state's ruling oligarchy.

Back when the legislators were down at the Mouth of the Elk there was a chemical spill and Earl Ray, Broadway Joe and their DEP were made to look like incompetent chumps looking after their buddies such as "Freedom Industries" the firm formed by former strip bar owners to run the old talk farm on the Elk River that received a six figure financial boost from the Big Eared One's stimulus program. To cover things up they passed a bill the legislators were not allowed to read. Now it seems that the requirements which currently are being written will put independent oil and gas operators out of business as one would be required to do pressure tests on all oil tanks on an annual basis. E. I. DuPont de Nemours & Co. has already announced that if the rules are applied to them they would have to close all operations in the state.

W. Harrison Schenerlein IV showed his grandfather large numbers of fiddler crabs and some turtle nests.

Cabot Oil & Gas has permitted a vertical Rogersville shale well in Poca District of Putnam County. The Rogersville is a Cambrian shale that is found near the bottom of the Rome Trough. According to the permit, the Rogersville is 14,000' deep there. The local area is mostly on top of the Rome Trough which once was a deep ocean area filled up with sediments over a long time from then existing land forms. At Mt. Zion in Calhoun County the trough is 22,000 feet deep. The Rogersville is said to be the new shale of prominence following after the Marcellus & then the Utica. Core samples of this and the other shale pays were taken when Exxon & affiliates drilled the deep tests back in 1972, etc.

The views and opinions expressed herein are those of the author and do not necessarily reflect the views of the Hur Herald.