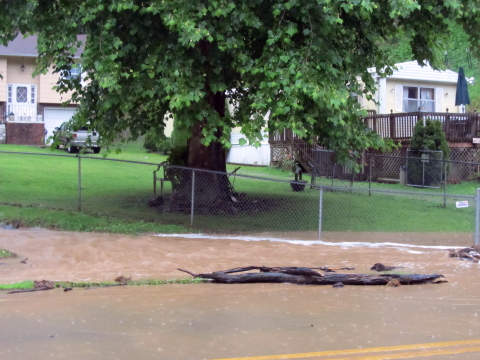 Water rushes out of narrow hollow on Yanero
property across Rt. 16, Phillips Run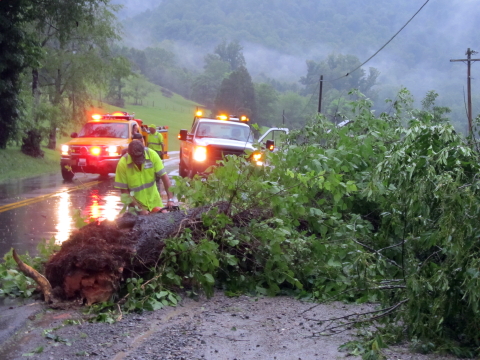 The Grantsville VFD and highway department responds
to downed trees at old NYA building, Russett Road (Rt. 7)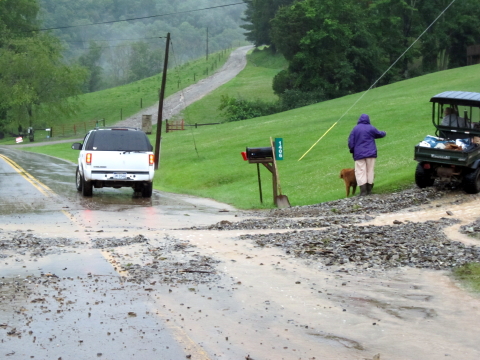 Doyle Hupp's driveway gravel washes across Rt. 7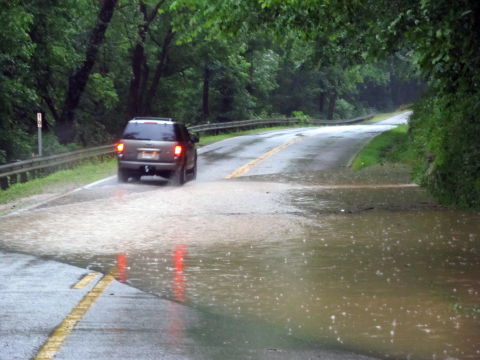 Water crosses Rt. 5 east, enters basements
About two inches of rain fell within a few minutes in an area of Calhoun and Gilmer counties Friday evening, filling small streamlets with water gushing out of hollows, washing out gardens and yards and flowing across Rt. 16, Rt. 7 and Rt. 5.
Rt. 5 east toward Glenville was temporarily closed.
Some roads were filled with gravel and rocks from driveways, and a few trees fell across some roads.
Water entered a few basements.
The Grantsville VFD and the local highway department responded to several areas.
No major damage was reported.