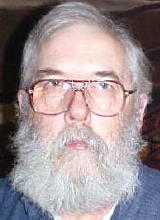 By Alvin Engelke
alvinengelke@hotmail.com

Folks need to keep in mind that the big Creston ATV Poker run is scheduled for Saturday, June 28 at the Creston Community Building. When running the route over the weekend the crew saw numerous deer, squirrels, a snapping turtle and some spectacular views.

Lightening bugs are now getting thick. The local area has continued to receive rain and storms. Several area residents lost power for a couple of days. The power company has been busy with the "pole saw" on the ridge at the head of Beaver Dam and the helicopter with the saws has been in the area. The helicopter saw cut within 50 feet of Roy Copen's house and left his yard littered with limbs and debris. Also the ground crew cut down his mulberry bush that would have never got into the wires while they left the locust trees that had grown up through the power lines.

Rev. Keith Belt filled his regular appointment at the Burning Springs M. E. Church.

Some nasty catchy diseases have been making their rounds among the younger set locally.

Uncle Kenneth Belt, Mr. & Mrs. Delbert Bunner, Mr. & Mrs. Bernard Wyatt, Ginger Dennis, Mr. & Mrs. W. J. Ward and daughter from North Carolina. Mr. & Mrs. Dave Dobbins & Ezra, Mr. & Mrs. Jim Blair were among those attending to business in Creston Saturday night.

Tommy Wright and Holly Roscoe Greathouse, Jr. both noted that they had spectacular gardens this year. Those who have visited greenhouses & such have noted that they almost all have lots and lots of vegetable plants that remain unsold. It would seem that the welfare kings and queens see no reason why they should work and put in a garden when the big eared one will give them food for free. Apparently a large percentage of central America and Mexico believes likewise and currently there is an orchestrated invasion over the porous southern border. One of the big RINOS over in Virginia got trounced for playing footsies with the Big Eared One on giving amnesty to the millions & millions of illegal aliens presently in the country.

Those who followed the Iraq war are appalled that all America's effort was in vain as now Al Quaida has the upper hand, thanks in part to the present administration's switching sides and giving them armaments from Lybia [as in Benghazi] which went to Syria and now to Iraq. Meanwhiles, "our leaders" are fighting 'global warming', the use of non-hazardous light bulbs and farmers who try to grow livestock and crops. Speaking of 'global warming' and the alleged melting of polar ice, it has now been determined that the reason the ice is melting in part of the Antarctic ice shelf is the fact that there are volcanos underneath causing warming -- it wasn't because we used regular light bulbs, drove muscle cars, ate beef and pork, or even Al Gore's fleet/collection of private jet planes and mansions, etc. Not to be outdone Hillary & Bill now have mansions on more than one continent -- perhaps that way they can "feel our pain" and "help us" as they are for the poor & downtrodden, or so they say.

A good crowd was on hand Friday evening for the W. Va. Farm Bureau presentation at the court house in Elizabeth concerning the proposed new EPA rules which would give the federal government control over almost all the land in the nation. As was noted under the new rules the state road would have to get a permit to fill a pot hole. Of course Broadway Joe and his temporary stand-in Earl Ray can then use that excuse for not maintaining the roads.

Bessie Arthur has been consulting her physician as was Nancy Engelke.

Government Motors continues to have recall problems and problems about coverups being 'found out'. Since they "are the government" it will be ok, just like when the federal government, via the TVA, had the biggest coal slurry spill in the history of the planet. Since it wasn't done by "evil capitalists" it was just fine not fines and prison time.

Former Creston resident Mary (Javins) Weaver is now a licensed local minister and she will be the pastor of the Cascara Methodist church and another off Tar Kiln Road in Doddridge County. It is always good when a local person does well.

The big talk continues to be the sale of HG to Aubrey McClendon for $1.75 billion or just under $27,000/acre. In the deal was about 27,000 acres of Utica In Monroe County Ohio, including as it is reported the Coy Whitacre lease and 48,000 acres in West Virginia. HG holds acreage at Brohard and at Clover in Roane County. According to Forbes Magazine Terry Pugula who is/was the head honcho of East Resources had a piece of the action. Some member him as the fellow from Pennsylvania who dressed up as a Texan to address an oil & gas gathering. Sorta like the "Hooner" who worked six weeks in Texas [before he was fired] and returned with a "Texas accent".

Reflecting the middle eastern disaster, the price of local crude oil has gone up to $106.41 with drip fetching $82.01, Marcellus & Utica light $97.50 and medium $105.41. Brent crude (North Sea) is over $113/bbl.

Don Hursell and family have been spending some time at their place (the ancestral home) in Beaver Dam.

The views and opinions expressed herein are those of the author and do not necessarily reflect the views of the Hur Herald.